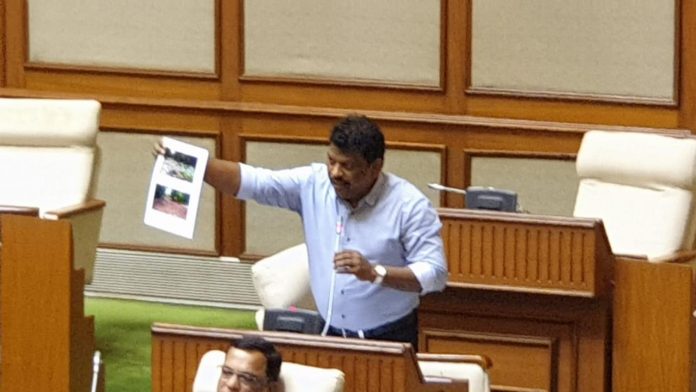 Porvorim: The Goa government on Friday refused to scrap the proposed solid waste treatment plant near Panaji, even as some legislators, including a BJP MLA, expressed their reservations over the plan. BJP MLA Pandurang Madkaikar had moved a calling attention motion in the House against the plant proposed to be set up at Old Goa near Panaji, saying that local residents are opposing the project and want it cancelled.
The motion was moved by BJP MLA Dayanand Sopte in the absence of Madkaikar in the House Friday. However, state Science and Technology Minister Michael Lobo refused to scrap the proposal and announced that the plant would be ready within two years.
"The waste treatment plant will scientifically treat the garbage without emanating any foul smell or contaminating the environment in the vicinity," he said. It would treat the solid waste from neighbouring talukas, thereby easing the pressure on the existing plant located at Saligao village in North Goa, the minister added.
Maharashtrawadi Gomantak Party (MGP) MLA Sudin Dhavalikar also opposed the project saying that Old Goa has Basilica of Bom Jesus church, which houses relics of St Francis Xavier, and a Hindu mutt, lie in the vicinity of the proposed plant. He said the Basilica of Bom Jesus church has been declared a protected site by the UNESCO.
In his response, Lobo said the local bodies (panchayats and municipalities) had failed to treat the garbage in a scientific manner, due to which such plants are planned in Goa by the state-run Solid Waste Management Corporation. He said similar plants are proposed to be set up at Cacora and Verna in South Goa.