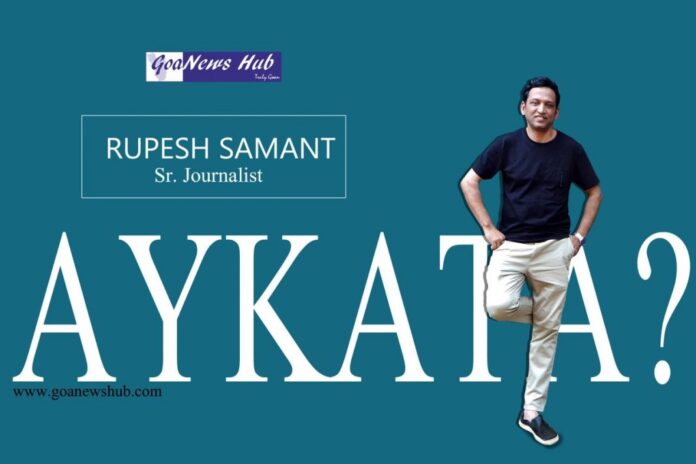 While viral videos of the people shooing away politicians, series of announcements on freebies, allegations-counter allegations, criminal background versus clean antecedent, corruption etc mark the main agenda for Goa polls 2022, there are some vital issues which are "systematically pushed down the carpet."
If we rewind our memories and go back some couple of years back, little before COVID-19 struck us, we would realise that the issues that Goa was concerned about were different and more relevant.
One of them was to save River Mahadayi or Mandovi. That crucial issue has been completely missing from the agenda of political parties. This means, we have purposely made our voters forget this issue, and also, it will not get any preference for next five years.
Karnataka has diverted Mahadayi River water. Chief minister Dr Pramod Sawant has admitted about it. The opposition parties had made it as an issue but when it comes to elections, we have completely forgot our "Mother Mahadayi."
The blame is not only on BJP but also on other political parties including Congress, AAP, TMC, Goa Forward Party, Maharashtrawadi Gomantak Party and others.
How can we not utter a single word on River Mahadayi?
The politics of elections will get over on February 14. After that we have to get back to our routine life. We have to think about our water resources. We have to get worried about our lifeline.
There is no word about such an important issues.
The other issues like how to make Goa self sustained, or support agro economy have already been pushed under the carpet. No one speaks about it. The current election is fought on emotions of people, showing them bright future. But can we have a good future around dried up Mahadayi?
Sad but true!!!