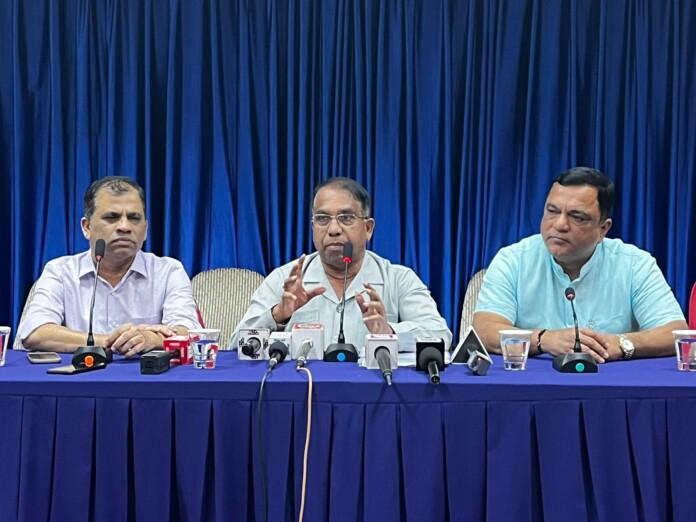 Panaji: Goa's Water Resources Department Minister Subhash Shirodkar has said that the Union Home Minister Amit Shah during their visit to the New Delhi has assured to look into the demand about Mahadayi Water dispute.
Addressing a press conference in presence of State Transport Minister Mauvin Godinho and Independent MLA Chandrakant Shetye, Shirodkar said that the State government has firm faith in the centre that it will not impose injustice on the state of Goa.
A delegation from Goa led by chief minister Pramod Sawant had met Union Home Minister Pramod Sawant and Jal Shakti Minister Gajendra Singh Shekhawat in New Delhi on January 12.
Goa government had demanded that the approval granted to Karnataka for its Detailed Project Report for dams on Kalsa and Bhandura tributories of Mahadayi be withdrawn.
Shirodkar told reporters on Sunday that the Union Home minister has assured that he will consider the demands of Goa on the issue.
The minister said that Goa has also asked for the formation of Water Management Authority which will help in keeping check on the activities undertaken by Karnataka on this River.
"Right now, whenever we want to inspect the activities in the River basin, we are stopped by Karnataka. The formation of Water Management Authority will allow one of our member to keep a tab on the activities," he said.
Shirodkar said that once the Authority is formed, no activity can be undertaken by Karnataka on this River without its consent.