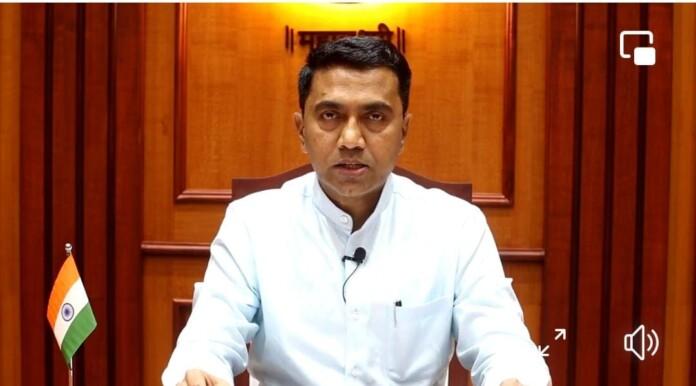 Panaji:  Chief Minister Pramod Sawant on Sunday slammed the opposition parties for playing politics over the Mahadayi Water Diversion issue, while asserting that the State government has put up a formidable case before the Apex Court opposing the diversion of the river by Karnataka.
In his public address through the social media, Sawant accused erstwhile Congress governments for not taking steps to save River Mahadayi. He said that the BJP government has taken all the possible steps to stop the diversion of the River.
Sawant's address comes a day before the opposition parties' scheduled Public meeting organised at Sankhalim, an Assembly constituency represented by him.
"The opposition parties are not interested in solving the issue. They are more concerned about playing politics over Mahadayi river water diversion by Karnataka," he said.
The chief minister said that the opposition parties did not cooperate and boycotted the All party meeting called by him, earlier this month, to lead the delegation to New Delhi.
He said that the opposition parties did not join force with the State government over the issue but instead continued treating it like a political agenda.
Sawant said that the State government has been fighting the case against the diversion in the Supreme Court and will definitely win it.
Taking a dig at former governments, the chief minister pointed out that the majority of the work on Mahadayi River diversion was done during the tenure of Congress governments in Goa.
"The same leaders, who are in opposition now, were the part of those governments but never fought for Mahadayi," he said. The chief minister stated that he has been associated with Save Mahadayi movement since its beginning.