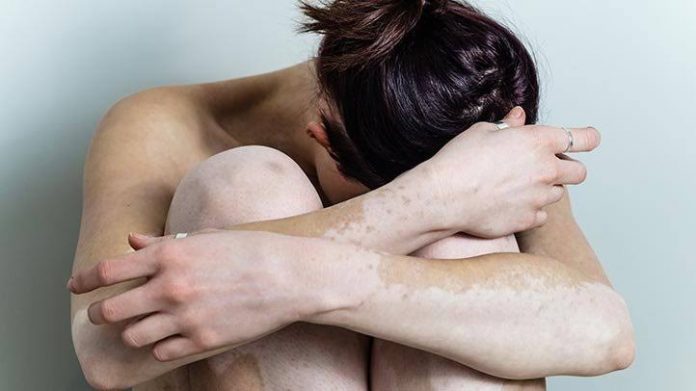 The World Vitiligo Day, observed on June 25, is an initiative aimed to build global awareness about vitiligo. Vitiligo occurs in 1-2% of the population worldwide; a loss of colour in the skin creating a variety of patterns on the skin from loss of pigment. Vitiligo is often called a disease instead of a disorder and that can have a significantly negative social and/or psychological impact on patients because of numerous misconceptions still present in large parts of the world.
The choice of June 25 as World Vitiligo Day is a memorial to musical artist Michael Jackson, who suffered from vitiligo from the early 1980s until his death, which occurred on June 25, 2009.
In India more than anything Vitiligo has made its way into the TABOO Category.
People have always criticized and kept away from those who are suffering from Vitiligo .
Vitiligo is not a case where people die. But often they give up on their lives out of depressed state of mind after being constantly tabooed.
I have seen people (specifically Girls and Women) who are ill treated by the society, infact their own families, where they have to always face ill treatments, taunts, social stress and it goes on and on. The families would not want their girl/boy to get married to person having vitiligo.
Luckily I never had to face such things because my family and my friends have been always supportive and they always have shown that care, that support and that love since the time I have diagnosed of Vitiligo.
Of course I have had worst of the experiences socially too. Some people changed the seats in the bus in a fear that they would be affected by me, few have avoided sharing my food with me, some ladies (out of universal concerns) have  given me advices not to share my plates, my clothes, my towel, my innerwear (I mean like who really share their innerwear!) with anyone. Those ladies had also advised me to wear a full coverage clothes so that people don't notice my discoloured skin. Some Boys in school called me ugly, called me with some names and also passed some filthy comments too.
And yes! I felt Sick, I felt terrible, and there was that time when I even felt like giving up.
But, There is this fighter in me who don't care about whatever and whoever tried and tries to pull me down. My mother has been always there to give me that extra dose of booster of gathering myself and standing strong and I have always spoken to her whenever I felt low. Also my really close friends have morally and emotionally supported me all the time.
It's okay to give stress, but never take stress. Speaking out to close ones always helps.
Over the time, I have stopped thinking on what others are thinking about me. And guys trust me this is the best relief!
For the readers understanding let me share some of the details about this disorder.
Some Facts:-
Vitiligo occurs when the cells that produce melanin (The brown colour of our skin) die or stop functioning.
Vitiligo affects people of all skin types, but it may be more noticeable in people with darker skin.
The condition is not life-threatening or contagious.
It can be stressful or make you feel bad about yourself.
Treatment for vitiligo may restore color to the affected skin. But it does not prevent continued loss of skin color or a recurrence.
Causes:
Vitiligo occurs when pigment-producing cells (melanocytes) die or stop producing melanin — the pigment that gives your skin, hair and eyes color. The involved patches of skin become lighter or white.
Doctors don't know why the cells fail or die. It may be related to:
A disorder in which your immune system attacks and destroys the melanocytes in the skin.
 Family history (heredity)
A trigger event, such as sunburn, stress or exposure to industrial chemicals.
Treatments
Different Patients and their reception to the treatment levels differ.
And as far as what I have been reading about Vitiligo, There is no permanent cure for it. But It can be controlled with correct treatment.
There are Allopathy, Homeopathy and Ayurveda treatments available for the treatment of  Vitiligo.
But as per my personal experience (Am not against any particular type of medicine), Aurveda and Homeopathy works the best but it is very slow in showing results.
I have had experience taking Allopathy medicine initially where I was all cleared within 3 months of the treatment, but as soon as the treatment was stopped, I had my patches back and even more of it.
Some of the food restrictions which anyone with Vitiligo can follow are :-
1)    No sour food items. (Lemons,oranges,pickles ,tomatoes,or anything that is citric in nature)
2)    No dairy products during any meal. (Probably should have 2 hours before or after food)
3)    Avoid Fish,Chiken,Mutton,eggs.
4)    Avoid junk food
Also NO STRESS AT ALL
One can have fibrous diet and can Add Black Gram(Kala Chana), Ghee, Almonds in everyday diet .
Indian Myths:-
1.Kundali dosh
Graha badha
3.Pichle janam ke paap (now u see, badi papi insaan thi mei.. By God)
The bottom line is. Never ill treat any boy, girl, man or a woman with Vitiligo. They're fighting their own battle to stand and face the society.
Vitiligo doesn't cause any physical pain or injuries but mentally it kills the confidence, the strength of a person to even socialize. So next time you see any new person with vitilgo, don't react as if you have seen an alien. Instead talk to them, ask about how they are doing and tell them about any treatment or Doctors you know. This surely will help !
(The writer is a teacher by profession staying at Honda, Sattari-Goa)
Honda-Sattari-Goa