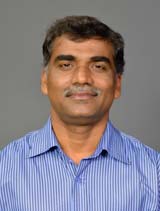 Panaji:  Large scale corruption and misuse of authority is alleged in the grant of provisional NOC for site development of a housing project of around 140 plots spread over 1 lakh square meters of green forest area of Azossim village on Kadamba plateau. The villagers collectively have submitted a petition asking for joint site inspection of the site as they suspect that illegal construction of various amenities and huge gate as well as compound wall has been constructed without obtaining final NOC and construction license. Social Activist Ramrao Wagh alleged that the village panchayat has not acted on the complaint for more than a month and half and despite reminder sent by villagers, have not taken any steps to stop the construction.
Ramrao Wagh has also asked for information under RTI under which he found actual site visit information which reveals that a huge forest area has been cleared in survey no 8 of Azossim village, part of which is included in the private forest by Goa government as per latest orders of NGT.
"The mega project, first of its kind, in the village of Azossim Mandur is on the historical route of Kadamba kingdom, known as Rajbid and is very close from Healthway hospital at Old Goa," said Wagh.
Ramrao Wagh explaining details about the site said, "large part of the site is sloppy and had thick green cover abundant with forest trees and once was a prosperous cashew plantation that was looked after by local villagers. The land was sold to developers who are now promoting a project to sell plots for building houses with luxurious amenities and already marketed on the company website."
The project is in two phases. Phase 1 of around 18,000 sq mts has around 38 plots while phase 2 admeasuring around 92,000 sq mts is having over 102 plots for sale. But surprisingly both the phases are under different names of developers but for all practical purpose they have all common facilities including the common gate.
Phase I was granted provisional NOC for site development on May 3, 2019 that primarily involves subdivisions of plots and creation of internal roads and drainages before the final NOC is to be obtained and actual construction begins."
"It is surprising and shocking as how such a large project admeasuring area of 18062 Sq Mts proposed to be divided into 38 plots have been approved by the VP Azossim Mandur without proper evaluation as the approval was granted on the same day as it was submitted to the panchayat office. In this hurry to issue NOC, the panchayat mentioned wrong survey number while issuing NOC. Has it acted in similar haste in case of common villagers regarding their applications?" Wagh questioned.
Wagh alleged that the project developers have not only been developing the site with sub divisions but have also constructed a compound wall, main gate and other utilities inside the project area without obtaining any final NOC from TCP as well as panchayat. They have also done the mud road of Kadamba era by tarring it and also have taken a special power connection though had applied for temporary connection.
The higher authorities need to take action on the erring panchayat body and also issue stop work order to stop the ongoing construction work, Wagh opined. The information under RTI was collected by Ramrao Wagh and he along with the help of other villagers have filed the objection and demanded site inspection.