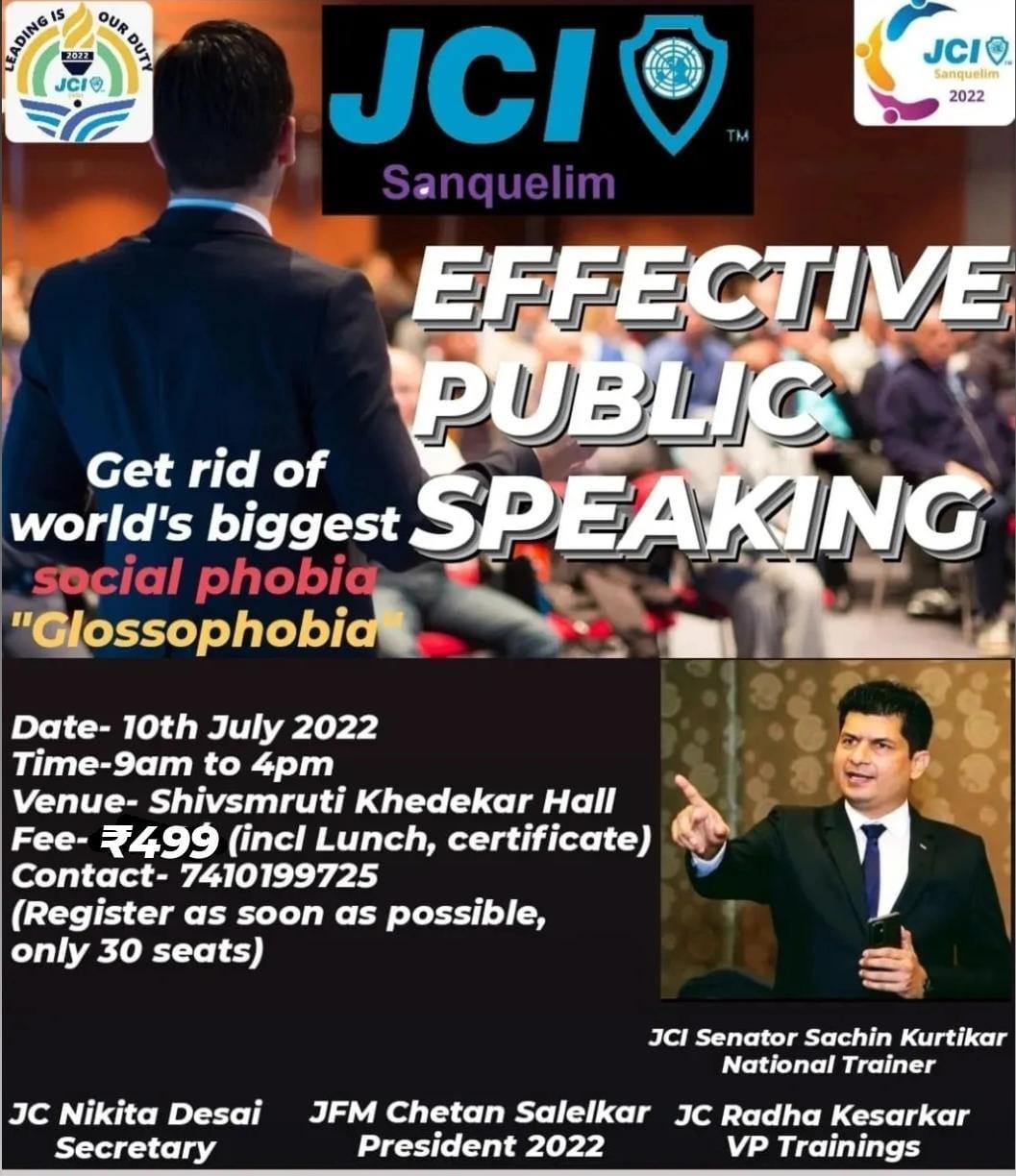 Sanquelim: JCI Sanquelim will be hosting a workshop on Effective Public Speaking on July 10 at Shivsmruti Khedekar Hall, Sanquelim.
JCI Senator Sachin Kurtikar, who is a National Trainer of the JCI, will be conducting the workshop which will train the participants on how to "Get rid of world's biggest social phobia, that is, Glossophobia."
Glossophobia refers to a strong fear of public speaking. It is a specific type of phobia, an anxiety disorder characterized by a persistent and excessive fear of an object or situation.
The workshop will be held from 9 am till 4 pm.
The participants will be charged Rs 499 which will include lunch and the certificates of participation.
Only 30 seats are available. Those interested should contact: 7410199725