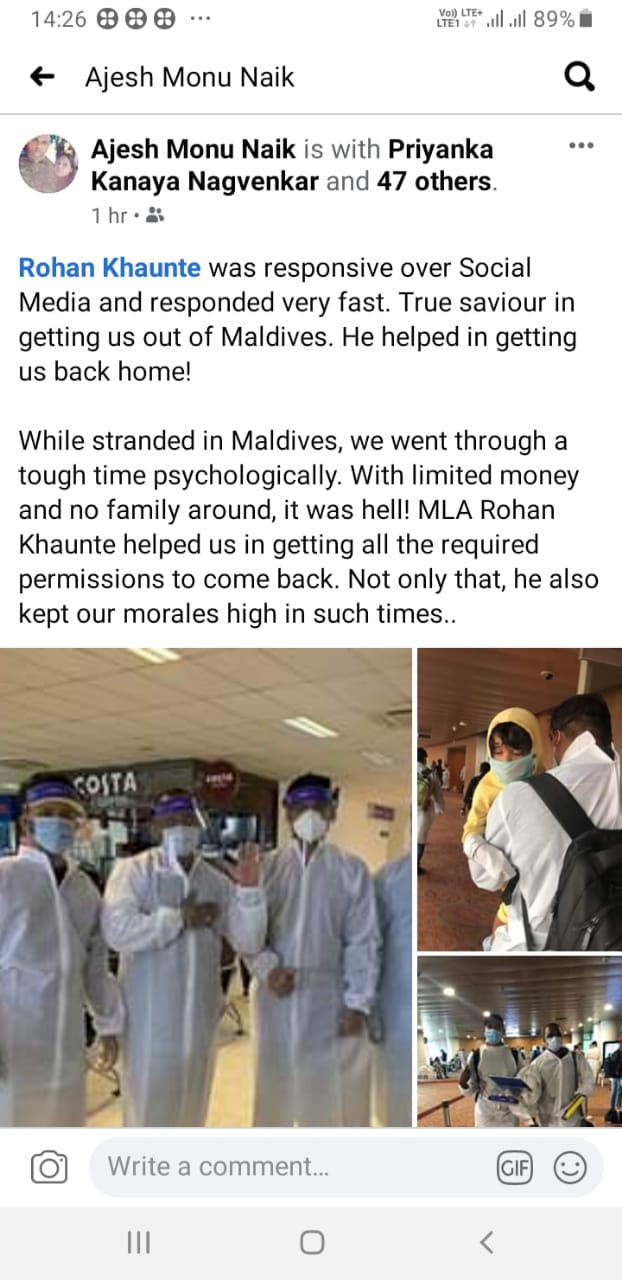 Panaji: Back from Malvides by a special flights, Goans have thanked Porvorim MLA Rohan Khaunte for his proactive initiative in getting them back.
The flight carrying back Goans from Maldives arrived at Goa Airport.
After the homecoming, the passengers were  thankful to Khaunte.
Ajesh Monu Naik, who travelled by the flight, wrote on his FB "Rohan Khaunte was responsible over Social Media and responded very fast. True saviour in getting us out of Maldives. He helped in getting us back home."
"While stranded in Maldives, we went through a tough time psychologically. With limited money and no family around, it was hell! MLA Rohan Khaunte helped us in getting all the required permissions to come back. Not only that, he also kept our morales high in such times," he wrote.