Ponda: Dr Ketan Bhatikar's Sparc in association with JCI Ponda and Lions Club Ponda had organised blood donation camp on Saturday.
The camp was organised at Dr Ketan Bhatikar Sparc Clinic which is adjacent to Ponda Civil Court.
Several people participated in the camp.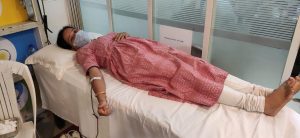 The prominent people who worked to make this camp successful includes Varun Pandey, Virendra Parab, Rajan Mardolkar, Janvi Naik, Sneha Naik, Rajan Keni, Pooja Purohit, Sushil Parihar, Stanley, Mukesh Malviya and councilors including Geetali, Amina and Seema.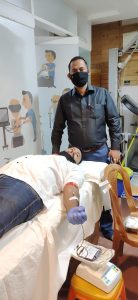 Dr Bhatikar has thanked everyone for their support.