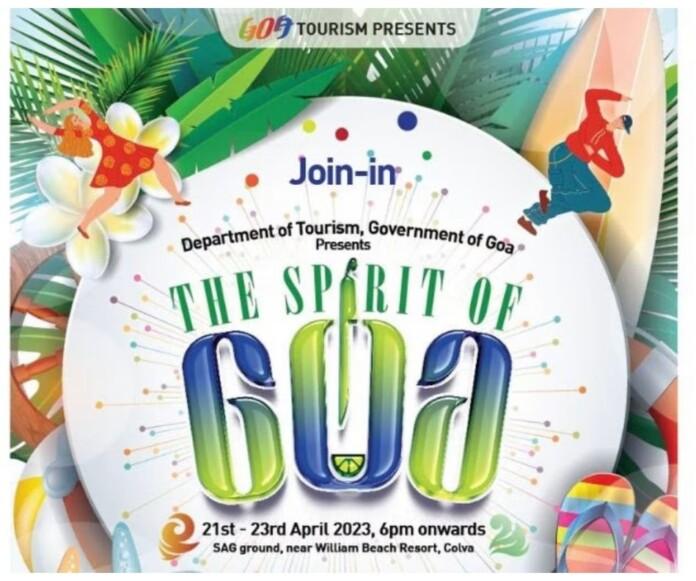 Colva: Goa Tourism Department will host 'Spirit of Goa' festival revolving around showcase of the "Coconut and Cashew" would be held at South Goa's Colva beach from April 21-23, a senior official said.
A senior Tourism Department official said that the festival will be held at Colva beach from April 21-23, 2023 attracting thousands of tourists and locals alike.
He said that the three day event revolves around Goa's much loved Coconut and Cashew in a variety of products, cuisine, beverages, handicrafts etc. showcasing the traditional aspects and the goodness associated with these produce including home grown spirits ranging from Feni, Urak, local beverage, liqueurs, homemade wines and more.
The official said that a variety of exciting programmes are held over the three days such as live demos on distilling cashew and coconut juice into Goa's much relished heritage brew Feni, cashew stomping competition along with master classes and cooking demonstrations conducted by renowned professionals and Chefs showcasing authentic Goan cuisine.
He said that the entertainment programmes including live bands are lined up during all the three days.