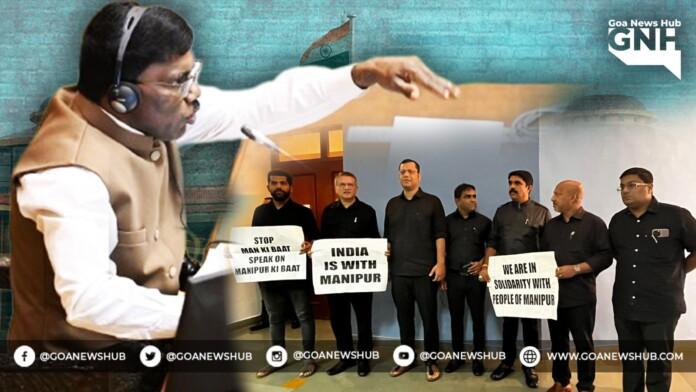 Panaji: Hours after suspending all the seven opposition MLAs for two days for their unruly behaviour on the floor of the House, Speaker Ramesh Tawadkar on Monday reduced their suspension to 24 hours.
The speaker had suspended all the seven opposition MLAs for two days after they rushed into the well of the House and disrupted a ruling member during monsoon session of assembly.
The opposition benches were upset after Speaker had disallowed a private members resolution on Manipur violence. The private members' resolution was moved by AAP MLA Cruz Silva on Friday.
During the entire session on Monday, the opposition members remained suspended.
Later before the session was concluded, Speaker said that the opposition members along with some senior members from the ruling had approached him with a request to curtain the suspension.
Tawadkar said that the suspension of two days has been reduced to 24 hours, which means, the members can join the house on Tuesday at 12.30 noon.
The speaker said that the action of the opposition members was unwarranted. "Any member can come to the well and protest but some of their actions were not right.They reached up to the chair of chief minister and health minister," he said.