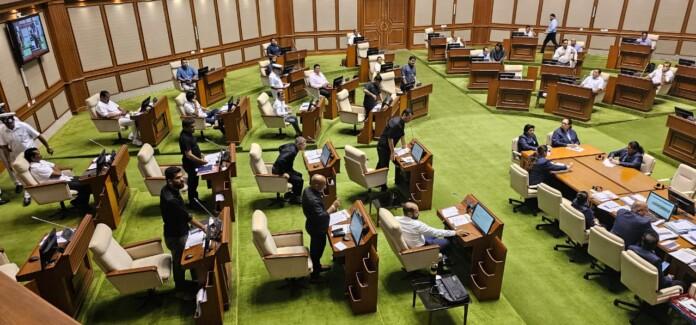 Panaji: Soon after ending their 24 hour long suspension from the House, the opposition benches on Tuesday demanded that the chief minister Pramod Sawant should make a statement on Manipur violence.
Speaker Ramesh Tawadkar on Monday had suspended all the seven members from the opposition after they created ruckus on the floor of the house over Manipur violence issue.
The suspension which was initially imposed for two days, was curtailed to 24 hours, letting the opposition members enter the house at 12.30 noon on Tuesday.
When the opposition members arrived in the house again, the Leader of Opposition Yuri Alemao pointed out that the Supreme Court has taken serious cognizance of Manipur violence.
He said that the issue should be demanded in the house. "Today it is Manipur, tomorrow it should not be Goa," he said.
Goa Forward Party MLA Vijai Sardesai said that the chief minister should make a statement on the issue.

Speaker Ramesh Tawadkar refusing to allow the discussion on Tuesday said that the members can table it on private members day on Friday. He said that the members can table the resolution about it, but whether it should be allowed or not, would be decided by him.
As the speaker refused to entertain the plea, the opposition benches rushed to the well of the house but later occupied their chair to continue the other proceeding of the assembly.