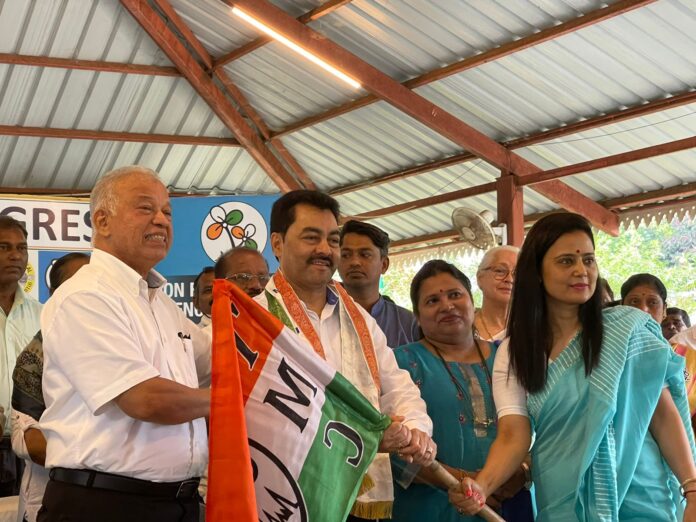 Panaji: Within hours of qutting Goa Forward party, its working president Kiran Kandolkar joined Trinamool Congress Party in the state.
Kandolkar, a former BJP MLA, who had quit the party to join GFP in the year 2020, entered TMC in presence of Member of Parliament Mahua Moitra and party's national Vice President Luizinho Faleiro.
"I find that parties like Congress and AAP are not serious about defeating the BJP. I had vowed that we should be defeating BJP in Goa in 2022 elections," Kandolkar said.
He said that Goa Forward Party, which is expecting alliance with the Congress for upcoming election, might be ditched during last time.
Kandolkar said that he had to quit GFP to join TMC, which is a party that is going to defeat BJP in Goa. He said that neithter Rahul Gandhi nor Arvind Kejriwal can defeat Narendra Modi.
"But Mamata banerjee has shown in West Bengal that she can fight back and defeat BJP," he added.