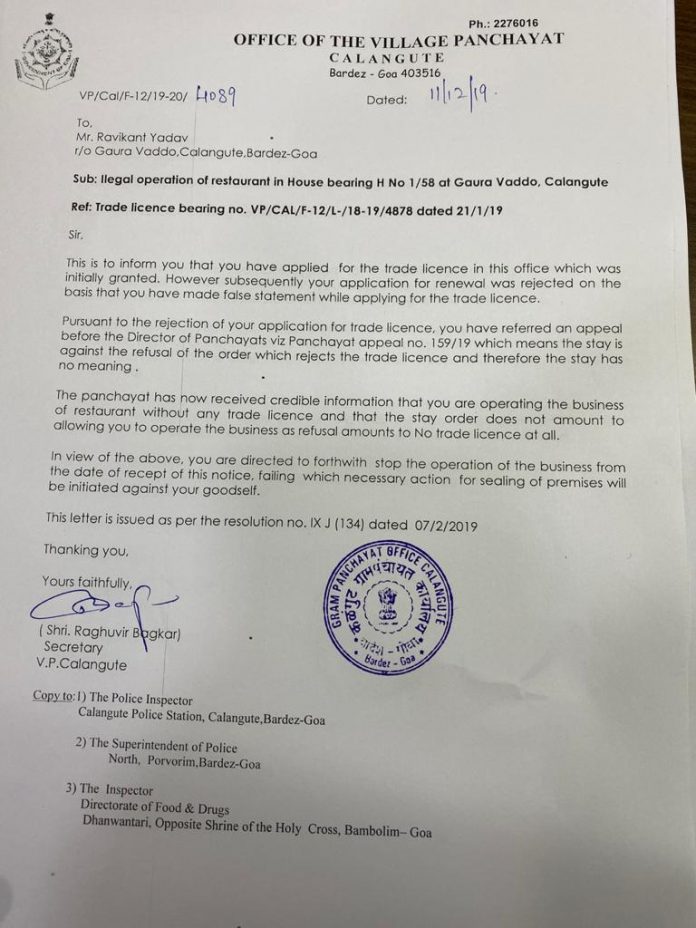 Calangute: Calangute Panchayat has refused to give trade licence for Haryana-born Karnataka-based businessman Ravikant Yadav, whose establishment has been involved in the litigation.
A senior Goa Police official said that  Yadav is also booked for series of crimes including human trafficking, shootout and other several crimes reported at various police stations in North Goa.
Panchayat secretary Raghuvir Bagkar has issued notice to Yadav asking him to shut down the illegal restaurant in the house bearing number 1/58 at Gaurawado, Calangute.
The panchayat has said that the applicant had furnished wrong and misleading information about the premises while applying for the licence earlier.
Bagkar has said that the action would be initiated against the accused, if he fails to shut down the premises which are being run illegally now.
Surprisingly, notorious criminal was operating the said illegal trade right under the nose of Calangute Police where several offences were registered against him.