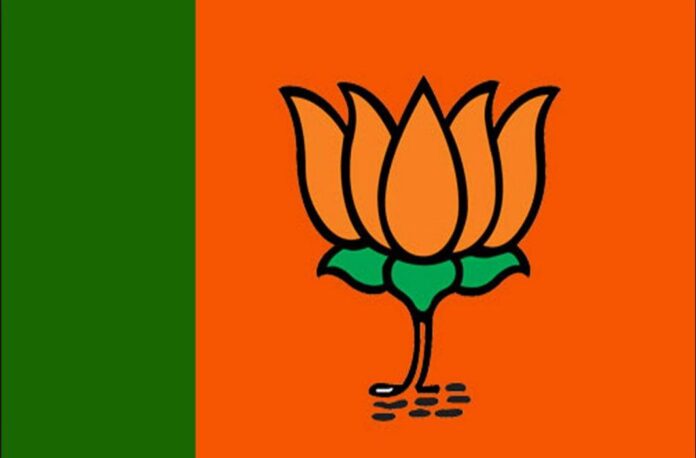 Panaji: Bharatiya Janata Party has strongly reacted to the allegations by Goa Forward Party General Secretary Durgadas Kamat over adoption of the schools. BJP Spokesman Giriraj Pai Vernekar has said said that the allegations are laughable and misguiding.
Vernekar said that the allegations are both laughable and misguiding. "CM Dr Pramod Sawant held an interactive session with the teachers, parents and students. During the freewheeling chat with the most relevant stakeholders in the education sector, CM spoke on the most pertinent topics, especially the National Education Policy, assessment of schools and teachers, the role of PTAs in ensuring quality education, and so on. Such an interaction is unprecedented and has been received very positively by the people of Goa."
"During the interaction, Hon'ble Chief Minister also urged NGOs, Banks and Temples to adopt schools to enhance the participation of the civil society in the education sector under the 'Vidyanjali Scheme'. This has been welcomed by various associations of teachers & well as management committees."
"However, Goa Forward Party, which finds itself in a pitiable situation politically, given the drubbing given by the people of Goa in 2022 elections, has yet again come out with statements that are false and devoid of any truth in it. Durgadas Kamat, representing the Goa Forward Party has alleged that this move shows the Government of Goa has become financially bankrupt and gone on further to state that the Education Dept has failed."
 Launched in September 2021 by Hon'ble Prime Minister Shri Narendra Modi, Vidyanjali is an initiative taken by the Ministry of Education, Government
of India with the aim to strengthen Schools through community and private sector involvement in schools across the country. This initiative would connect schools with varied volunteers from the Indian Diaspora namely,
young professionals, retired teachers, retired Government officials, retired professionals, NGOs, Private Sector and Public Sector Companies, Corporate Institutions and many others. The initiative aims to improve the
quality of school education and strengthen infrastructure in government and government aided schools by enabling the private sector to contribute towards the holistic development of students and improvement in schools' infrastructure.
As of August 2022, more than 3,38,000 schools have been on-boarded on the Vidyanjali Platform across India with the involvement of more than 50,000 volunteers.
Goa Forward Party conveniently forgets that most schools in Goa have been aided by the Government of Goa for decades and the model has worked very well in making Goa a state with one of the highest literacy rates in the country. In a democracy, Government is of the people, for the people and also, by the people.