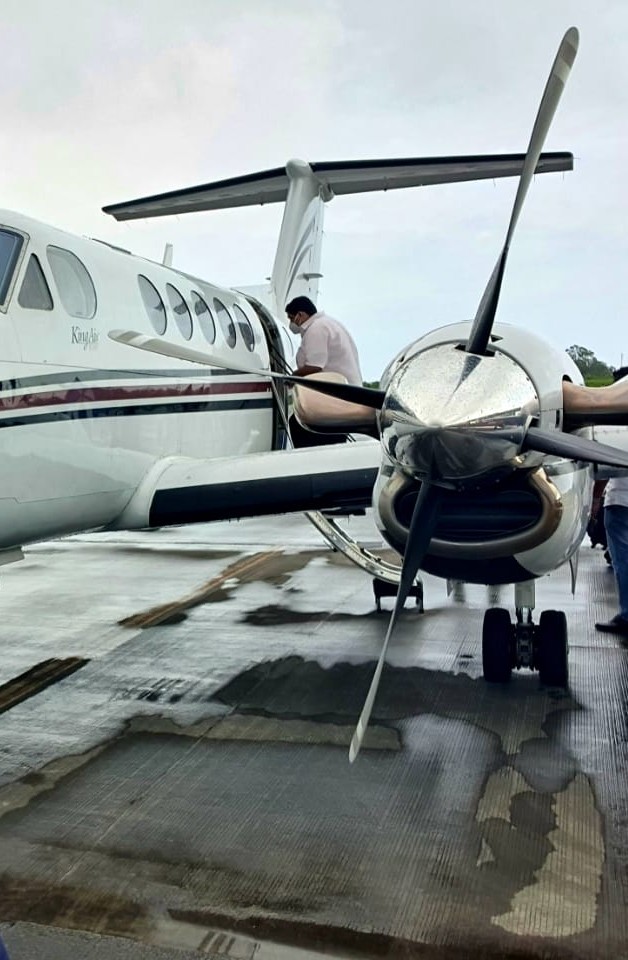 Panaji: The photograph of Curtorim MLA Aleixo Reginaldo Lourenco boarding a chartered flight, apparently on a rainy day, has activated the rumour mill on the social media.
Reginaldo has said that it is his old picture but refused to divulge when and where he was heading.
"I am very much in Congress party. I am very much in Goa. Please don't involve me in anything," said Reginaldo, when asked about the picture.
Reginaldo, who is known for his middle-class style of living, seen boarding a chartered flight has certainly confirmed that he was heading towards some crucial political meet.
The Curtorim MLA has been often in the news with the latest being of he spotted at a starred hotel where BJP top brass including ex-Maharashtra chief minister Devendra Fadanavis was staying.
Reginaldo's visit had hinted at his closeness with the BJP and support of the saffron party for his candidature as an Independent candidate from Curtorim constituency for the upcoming election.
While Congress had tried to term his presence at starred hotel as "visit to meet a strategist," many questions had remained unanswered.
Reginaldo was also in the news earlier for his almost-entry in Aam Aadmi Party (AAP). The MLA had reportedly met Delhi chief minister Arvind Kejriwal assuring him to join the party but later changed his mind.
Close watch is kept on whether Reginaldo has tried his option with TMC. A political analyst added "the person who tried to build an image as honest MLA, has now turned into a commodity for sale. At least with the defectors, people know which side they are on, but with Reginaldo nobody knows which team he is playing."
"Reginaldo is acting like he is desperate. People are already getting upset by his behaviour which will give edge to his rivals in the constituency," he said.