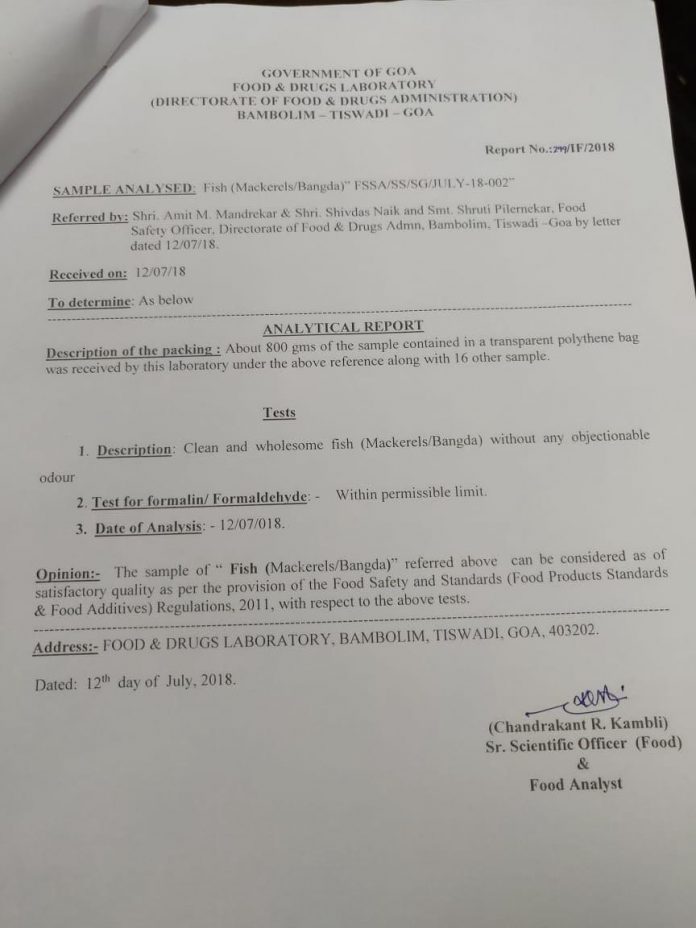 Panaji: Chief Minister Manohar Parrikar and Health Minister Vishwajit Rane asked FDA to make report on fish public. The department has put the report in public domain.
The Food and Drugs Administration on Sunday made public the report signed by senior scientific officer Chandrakant Kambli which stated that fish referred above can be considered as satisfactory quality as per the provisions of Food Safety and Standards (Food product standard and food addictives) Regulations 2011.
The ten page report was made public after Chief minister Manohar Parrikar and Health minister Vishwajit Rane asked FDA to do so to avoid panic in public over the fish.
The report has also made public the findings of tests conducted on fish samples collected from Panaji and other markets besides Margao.