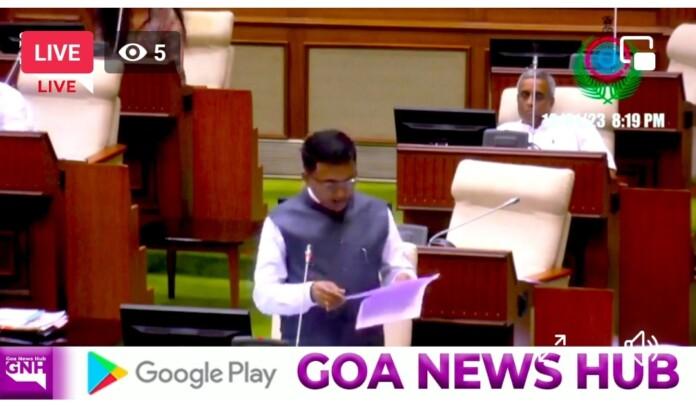 Panaji: Goa government told the House on Wednesday that 489 cases were booked in the coastal areas of Goa in various police stations during the year 2022.
Chief Minister Pramod Sawant told the ongoing Session of Legislative Assembly that 489 cases were registered in coastal areas of entire Goa at in various Police Stations during the year 2022.
For the year 2021, 413 cases, 2020, 509 cases, 2019, 470 cases and 507 cases in the year 2018 were booked in the coastal areas.
In a written reply tabled on the floor of the House for another question tabled by BJP MLA Krishna Daji Salkar, Sawant said that  the state has Forensic Science Laboratory at Verna.
"For on field crime detection, Forensic Science Laboratory is equipped with 02 District Mobile Forensic Units with sophisticated crime scene kits to visit scene of crimes. So also, 03 Raman Spectrometer for examination of suspected Narcotics Drugs and Psychotropic Substances (NDPS) substances have been procured," he said.
Sawant said that the drugs detection kit has been upgraded and US based "Serchie" drug detection kit is in use.
"Sexual Assault Evidence Collection kit is used in crime against women, whenever necessary. The Cyber Crime Police Station is equipped with Software tools such as Mobile Forensic tool, Video and  Picture Forensic enhancement tool, Internet Forensic Analysis Software, Disk Duplicator, Forensic imaging of various storage Software Items devices & analysis tool, Mobile Forensic Acquisition & analysis tool, CDR Analysis Software and Write Blocker," he said.