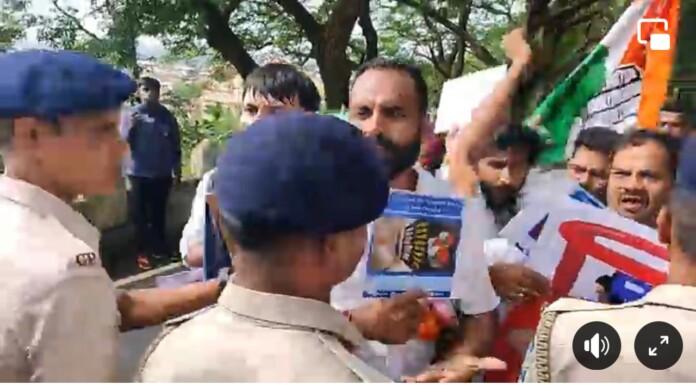 Panaji: Several activists of Indian Youth Congress were arrested in Panaji, after they staged protest outside the official residence of CM Dr Pramod Sawant over price rise.
The protests which started in Panaji city on Tuesday continued till the official residence of the chief minister during which the Indian Youth Congress Activist shouted anti-Modi slogans.
The activists including some of the women leaders had carried gas cylinder and utensils to protest against the hike in the essential commodities. Strong police presence was kept outside the residence of the chief minister.
When agitators refused to move away, Panaji police detained them and took away in the bus.
"We @INCGoa condemn the arrest of @IYCGoa members who were protesting at the official residence of @BJP4Goa CM @DrPramodPSawant against rising inflation and unemployment in the state of #Goa. Is it crime to protest for the rights of youth and rising prices of essential commodities?," questioned Congress' Goa Media cell incharge Amarnath Panjikar.
A senior police official said that the protestors were detained outside the official residence of the chief minister as a precautionary measure.