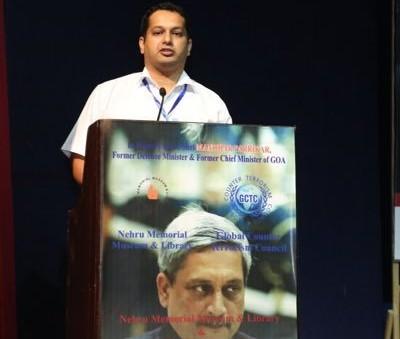 Panaji: Utpal Parrikar took on Congress leader Rahul Gandhi in a tweet commenting that the letter surprises him everytime.
Utpal was sarcastically commenting on the tweet by Gandhi where he had adviced PM on economy in a sarcastic way.
"Just about when I think you have hit rock bottom Mr @RahulGandhi you surprise me everytime," Utpal tweeted quoting the tweet by Gandhi.
Gandhi posting the video of PM doing exercise had tweeted "Dear PM, Please try your magical exercise routine a few more times. You never know, it might just start the economy. #Modinomics."