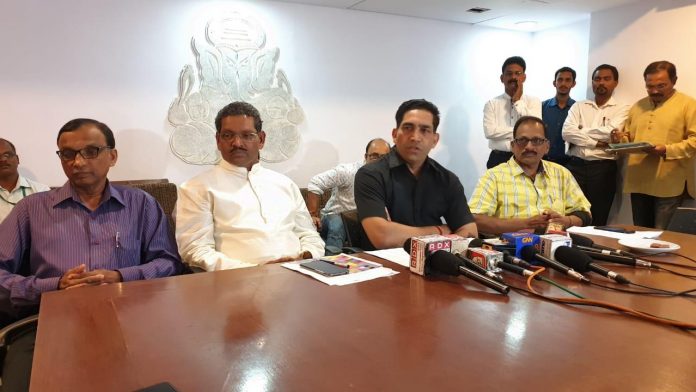 Panaji: Independent MLA and Minister for Art and Culture Govind Gaude today said that MGP, the allies in the BJP led government, should first withdraw support from the government if they are not happy.
Speaking to reporters, Gaude even said that MGP is in blackmail mode and that should not be tolerated.
"Why is that MGP always blackmails? If they are not happy with what is happening in the government or what BJP is doing, then they should withdraw the support and let the government fall. Why they want to continue in the government and talk against it?" Gaude said responding to a question.
Gaude further said "the party itself is divided….one leader (Sudin) who is in Government has nothing to say against government…another leader (Deepak) who is outside government is talking against government. Party has no united stand at all. They themselves are divided".