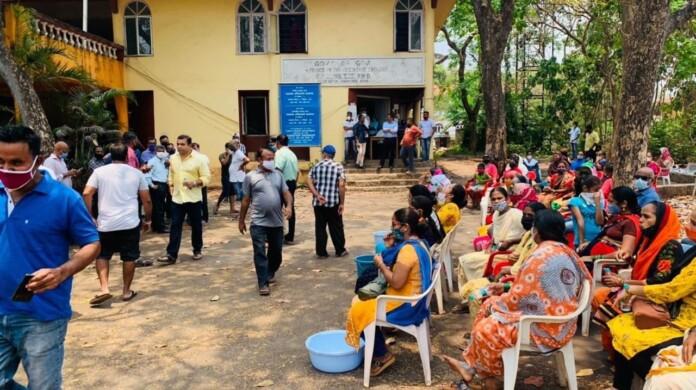 Porvorim: The tanker mafia continues troubling the residence of Bardez and also Porvorim even as people eagerly wait for the regular water supply.
Social activist Shailendra Velingkar, who is a whistle-blower, on this mafia, has accused Vigilance department and Public Works Department of being silent on the issue.
The issue is not new.  Velingkar had filed a formal complaint in Vigilance department in the year in the year 2021 alleging entire tanker mafia syndicate. He had named one Nikhil Arolkar, son of a former PWD engineer and cousin of the current PWD Junior Engineer, for being involved in it.
Velingkar had said that the water tankers initiated by PWD were being diverted to the starred hotels and plush villas causing the shortage. People were forced to buy the water while government provided water was being supplied to the commercial projects.
Velingkar claimed that the Vigilance department has not initiated inquiry against his complaint. He has also questioned silence of local MLA Rohan Khaunte on the entire mafia.
GNH will follow up this issue to its logical conclusion. We are with the people of Porvorim in their fight to get regular water supply.