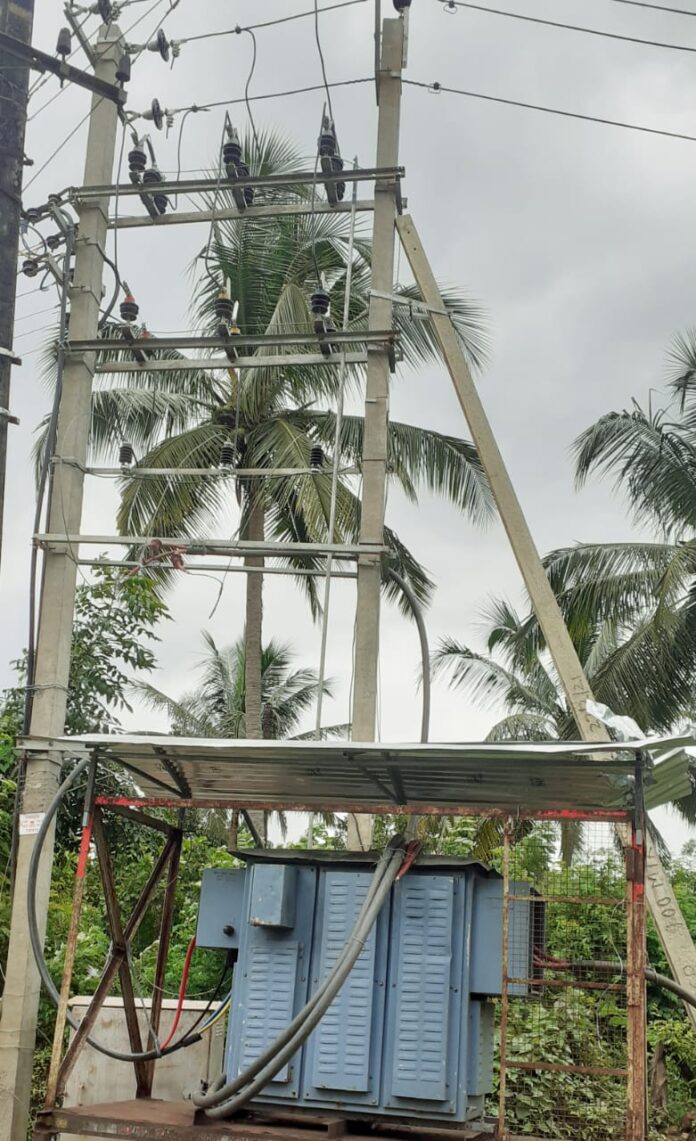 Velus: It took almost 30 years for Velus villagers to get the urban feeder electricity connection despite being a part of Valpoi Municipal council and being in the municipal jurisdiction.
Earlier it was the rural feeder due to which it was creating power outage issues.
The Velus villagers have expressed their happiness and have thanked to the Local MLA Vishwajit Rane and Councillor Ramdas Shirodkar from ward no.02 for taking the good initiative for putting a new transfomer for urban power connection.
Since past almost 30 years we were facing the power shortage problem in our village. The earlier we were given the Dongurlim Thane village panchayat feeder connection, which was always creating the power supply problem to us in our Velus village. For the last three decades we were demanding for urban feeder as our village comes under the Valpoi Municipal Jurisdiction. So now finally our Local MLA Vishwajit Rane and our ward no. 02 Councillor Ramdas Shirodkar has fullfill our demand said a villager Amresh Gaonkar.
It was a long pending demand of Velus villagers that to get the urban feeder power connection as villagers were facing the power failure problem in village. We have fufill this long pending demand with the help of our MLA Vishwajit Rane and villagers especially Arjun Gawas, who has gifted his land for installing the new electric poles said Councillor Ramdas Shirodkar.
We have installed a new transformer and we have put the new 11KV wire to give the city connection power supply in ward no. 02 of Daudakiwada, Velus village. Now we have kept the transformer for testing, the before Ganesh Festival, the Velus villagers will get the city line power connection. The total cost of this project is almost 25 lakhs said Deepak Gawas, Assistant Engineer, Electricity Department Valpoi.