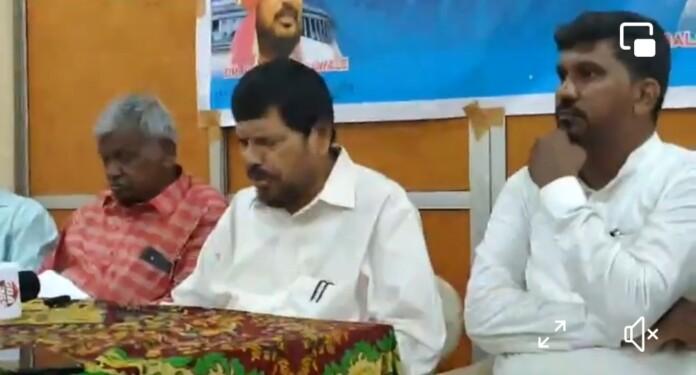 Panaji: Union Minister Ramdas Athavale on Tuesday met Goa chief minister Pramod Sawant at Porvorim placing before him various demands including increase in reservation for SC and ST from two per cent to five percent.
Athavale arrived in Goa on Tuesday after which he had a meeting with the chief minister at Mantralaya at Porvorim.
Talking to reporters after meeting the chief minister, Athavale said that he has demanded that the reservations for Schedules Caste and Scheduled Tribes should be increased from two per cent to five per cent as  publicly declared by Ex-Chief Minister of Goa late Manohar Parrikar."
The union minister also demanded that foundation stone for proposed Dr Babasaheb Ambedkar Bhavan at Porvorim should be laid before December 6, 2023.
Athavale also demanded to provide ownership to the SC and ST people whose properties are included as a part of the assets of the temple committees in Goa.
He also demanded that Scand ST people in Goa should be provided with the land for cultivation in the state and also caste based census should be conducted in the coastal state.
The union minister urged the chief minister for separate provision of Finance Development Corporation for SC/ST community in Goa. He also said that the seperate SC welfare department should be formed in the state with special budget provision for the same.