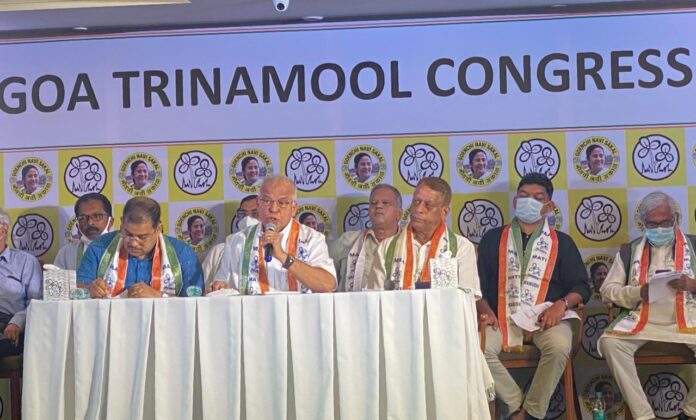 Panaji: All India Trinamool Congress on Thursday announced that they will contest upcoming Goa elections on their own, without going for any alliance.
Former Congress MLA Luizinho Faleiro, who joined TMC on Wednesday in Kolkatta along with nine other leaders, told a press conference on Thursday in Panaji that West Bengal Chief Minister Mamata Banerjee will also be visiting the coastal state.
He said that she will visit Goa after current 'pitrupaksh', a period which is termed as inauspicious, gets over.
Faleiro addressed the press conference in presence of senior TMC leaders including Derek O'Brien, Sukhendu Sekhar Roy, Prasun Banerjee and Manoj Tiwary.
The former chief minister said that the party is scouting for fresh faces to contest the upcoming election on its ticket. When asked whether, the party may consider the MLAs, who had defected from one party to another, Faleiro said "as far as TMC is concerned, we would like to give 40 clean new faces."
When asked about alliance, he said "we are going to go all alone."
Faleiro laid scathing attack on Congress party in Goa terming that the party never wanted to form the government in Goa due to which despite having majority seat after 2017 elections, it refused to stake the claim.
The former MLA said that it is possible to win election for TMC in Goa though the time is very short.
Faleiro stated that I-PAC (Indian Political Action Committee) has been conducting survey in Goa, the results of which would be available in next 10-15 days after which the detailed roadmap for elections in Goa would be prepared.
He said that the TMC will also come up with 'chargesheet' against the BJP government in Goa exposing their misdeeds.