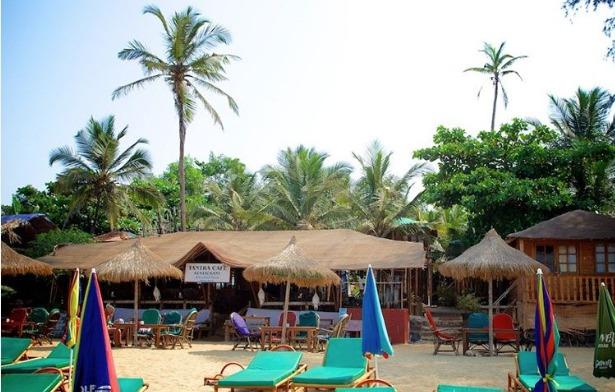 Panaji: Goa Tourism Department has asked the Vigilance Department to investigate the allegations of corruption leveled against them by John Lobo. At the same time, the department has pointed out that Lobo's name does not figure in the list of allottees of shacks under the Shack Policy, hence investigation will also be conducted on where he has erected the shack.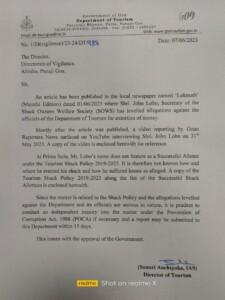 Director of tourism Suneel Anchipaka has filed a complaint with Vigilance department where John Lobo, Secretary of the Shack Owners Welfare Society, has leveled allegations against the officials of the Department of Tourism for extortion of money.
"Prime facie Mr Lobo's name does not feature as a successful allottee under the Tourism Shack Policy 2019-2023. It is therefore not known how and where he erected hit shack and how he suffered losses as alleged," the letter mentions.
The department has said that since the matter is related to the shack policy and the allegations leveled against the department and its officials are serious in nature, it is prudent to conduct an independent inquiry into the matter under the Prevention of corruption Act, 1988,if necessary and a report may be submitted to the department within 15 days.