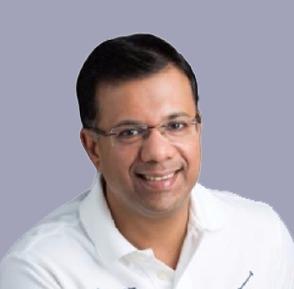 Panaji: Town and Country Planning Minister Vishwajit Rane on Thursday claimed that the land use plan designed by State Level Steering Committee (SLC) was a "big scam."
In a statement released on Thursday, Rane said that he would like the people of Goa to know that this Regional Plan 2021 was a big scam.
"A non-Goan member of the SLC who do not possess any required qualifications of a town planner, has played such a fraud on Goa, it is really shocking the height of illegalities that have been done only to promote his self profession practice," he said.
The minister has quoted his interaction with State Chief Town Planner James Mathew and Town Planner Vinod Kumar over the Regional Plan 2021. He said that both the officials have brought "lot of things regarding illegalities in the Regional Plan 2021."
"I went through all the plans that were signed by SLC members and was amazed to see how some of the members arbitrarily changed the zone of certain properties into settlement zone only for the sole benefit of their own professional practice," he said without naming anyone.
A file came across to me on a village called Azossim (village in north goa) where 3 lakhs sq. mtrs. of forest have been removed and it has been shown as settlement by the same SLC, he said.
Rane said that he has been told that if we evaluate this today, it is more than a Rs 500 crore scam.
The minister said that he would "involve a top agency to work on this report to be submitted on the floor of the house; experts are working simultaneously. "
"After going through this, it was interesting to know the comments of the SLC members and how arbitrarily areas were removed only to accommodate their own agenda and benefits. Leave aside defending and saying government departments are taken into confidence, all I can say is I am in a state of shock," he added.
"If just one file of 3 lakh sq mtrs smells a scam of Rs 500 crores, just imagine the scale of the scams that have been pulled in the RP-21," he said.
Rane said that the SLC has played a fool with the people of Goa. A detailed analysis is being done, and I am waiting to place the report on the floor of the house. "I will also make a detailed presentation to all the members of the assembly on what the RP-21 was and what happened," he added.