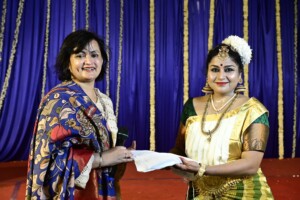 Siroi Lifestyle lavishly commemorated its first anniversary with India's rich artistic heritage
Goa, April 17, 2023: Siroi features a carefully chosen collection of furniture, accessories, and artwork. These priceless artifacts are all displayed in works of art. The designer and founder of Siroi Lifestyle, Sapna Kabra, is a true pioneer in the fields of art and design. She believes in sustainability and has been working to practise it by turning discarded furniture and fabric into stunning pieces of art. She has created a shopping experience that is unparalleled. It is not merely a store, but a celebration of India's rich artistic heritage brought to life.
Sirio held a two-day event on April 16 and 17 at Goa to commemorate its first significant anniversary. On that day Vinay Ramadasan, an Indian classical vocalist and student of Padmavibhushan Pt. Jasraj ji, Anuja Zokarkar, an Indian classical vocalist and student of Smt. Kalpana Zokarkar of the Jaipur Gharana and a traditional dance known as Mohiniyattam which displays the feminine form's grace, gentleness, and cunning was performed by Nisha Pillai, a renowned exponent from Pune, who gave special guest performances. And, a fashion show was organized followed by the presentation on her entrepreneurial journey and preserving the dying art of "Kunbi" fabric.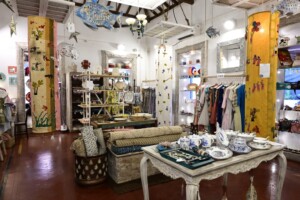 Sapna Kabra, the Founder of Siroi Lifestyle, "It was my desire to spend time with people with similar likings that became one of the key reasons to choose Goa to start a store. We want Goans and visitors to keep us busy, and I firmly believe the collection will be the main draw. Just like the Siroi hills where the rarest of the rare Siroi lily is found, we would like Siroi Goa to be the place where unique creations find their way into the homes of art lovers across the globe. Siroi will always give a platform to regional artists and designers to show off their cutting-edge creations."