Panaji: Goenchea Ramponkarancho Ekvott General Secretary Olencio Simoes has said that seizure of a trawler owned by BJP MLA Francis Silveira at Malvan indicates that lawmaker has become lawbreaker in Goa.
Two trawlers including one belonging to Silveira was apprehended for using LED gears for fishing at Malvan. Maharashtra Revenue officials have began process to prosecute both the trawler owners.
"It is sad that lawmaker from Goa has become lawbraker. After the agitation from traditional fishermen, the ban on LED was imposed initially in state waters and later in Exclusive Economic Zone," he said.
Simoes said that despite such a law there are few trawlers including one owned by South Goa based businessman has been violating the rules and fishing with LED gears.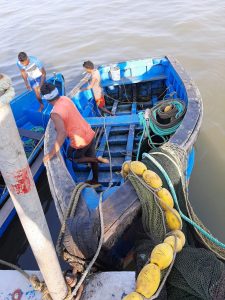 "The fish catch has gone down almost 60 per cent in the Sea. The trawlers are now anchored because there is no catch and they can't even make up for the fuel expenses," he said.
He said that Maharashtra fisheries department had similarly confiscated two-three boats last year for fishing using LED gears in Sindhudurg waters.
He said that one of the trawler was belonging to South Goa based businessman who introduced these gears in the state.