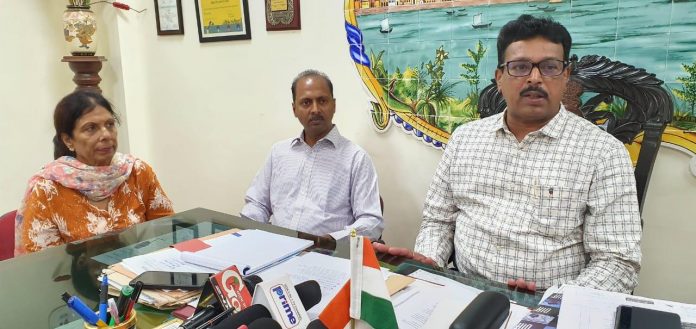 Panaji: Back from the visit to Croatia, delegation of Corporation of City of Panaji including Mayor Uday Madkaikar and Commissioner Sanjith Rodrigues said that there is lot to learn from the European city of Dubrovnik.
Rodrigues told reporters that Panaji will learn lessons from Dubrovnik city in terms of smart mobility which can be practiced in the capital city.
He said that the best practices which are implemented in that city can be replicated in Panaji, when the city is gearing up for initiatives like Pay Parking.
CCP will also work in the area of civic awareness.
The delegation had comprised of Madkaikar, Rodrigues, deputy Mayor Pascoela Mascarenhas, corporator Margaret Coelho, junior engineer Shrikant Lawande and assistant project executive Clive Paiva.
They met Dubrovnik Mayor Mato Frankovic as well as president of the city council Marko Potrebica.