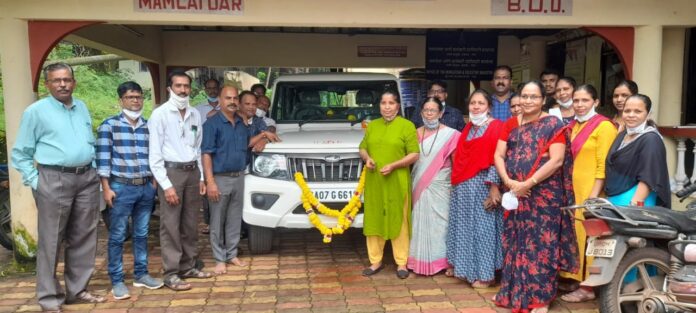 The Sattari Mamlatdar office have received a new vehicle from Revenue Department on Thrusday. The earlier vehicle were in a breakdown condition and officials where facing the problems due to vehicle breakdown.
After getting the new 'Bolero' vehicle, all the officials from Sattari Mamlatdar office have expressed their happiness.
Where as the earlier Bolero vehicle will be repair soon and after repairing both the vehicles will be used for officials work.