It is said that reading is like eating out of a box of candies. Once you start, you just cannot stop. Going by this, a young budding lawyer Shukr Usgaokar's "For Better or Verse" is an assortment specially prepared for the reader. A melange of writings, each set against the backdrop of a unique theme, intending to pique the interest of the reader in a different manner.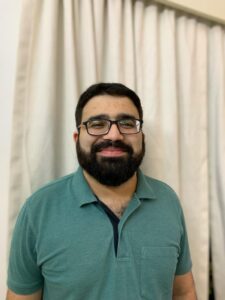 The book is a compilation of articles and poems penned by me over the course of the last five years. It consists of sixteen articles and twenty one poems and is divided into two chapters.
The first chapter is called 'For Better' and consists of articles authored by me. The second chapter is entitled  'For Verse' and comprises poems penned by me. The word "verse" is a reference to the verses of a poem and the title of the book itself is a pun on the popular English phrase, "For better or worse".
Themes such as nature, life, society, history, and philosophy have been explored by me via the book. There is, however, no common thread running through the articles and poems. Each writing is a stand-alone work.
The book also consists of a 'Foreword' and an 'Afterword' at the beginning and end of the book respectively. A 'Middleword' separates the 'For Better' and 'For Verse' sections of the book.
Sweet to taste, delicious to eat, and easy to digest, while leaving you craving for more
, this is one collection of writings which will make the reader reflect and change his perception about himself and the world around him in ways he possibly cannot imagine.
For Better or Verse is available for sale on Amazon, Flipkart, and Notionpress.com.
While speaking to Goa News Hub Usgaokar said, as a student of law in the bucolic city of Panaji, he had ample free time and the serene surroundings of a

 
Susegad Goa fuelled his imagination propelling it to take flight. Yet, it  remained as "A beautiful but ineffectual angel, beating in the void, its luminous wings in vain", to borrowing the memorable lines used by Matthew Arnold to describe the poet Percy Bysshe Shelley.
"The crash landed result is my recent book. A worm's eye view of life, society, and all things worldly and vicarious, in prose and verse form, the worm being the author," he said.