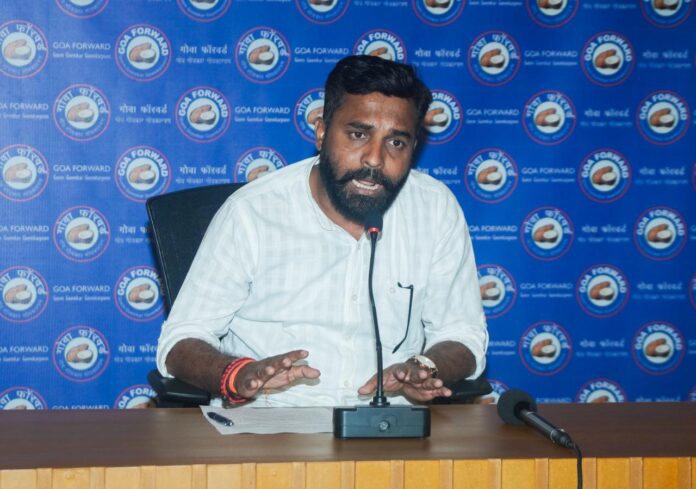 Margao: The Goa Forward Party has said that the BJP government should come clear over how many people benefitted with 'Sarkar Tumchya Dari' program and bring in public domain the money spent on it.
Vikas Bhagat, convenor of Environment Cell of GFP, on Tuesday addressed a press conference in Margao and said that BJP used government fund to reach out to the public on the eve of assembly election.
"Government had announced Rs. 2,50,000 to the kin of those who died due to COVID. However, this government has failed to sanction this amount through the social welfare department. The officers from this department say that it will take another two to three months to process the applications. " Bhagat lamented.
He said that whilst people of Goa were dying due to the mismanagement of COVID, BJP was busy in arranging programs of Sarkar Tumchya Dari without expressing sympathies to the deceased families. "While the people of Goa were concerned about the COVID and those taking treatments, BJP was busy in planning for election strategies, Sarkar tumchya Dari was among them. They didn't bother about the deaths taking place in hospitals due to lack of oxygen." He said.
He said that the BJP government should tell where the money of COVID relief has gone. "Government had also announced Rs 5000 under COVID 19 scheme, but nobody got it. People have not received money from other beneficiary schemes." He said.
These applications were received by BJP offices, which have not yet reached the Social Welfare office, Bhagat lamented.
He added that this was done to woo voters during the election time.
Bhagat said that few people from Sanquelim constituency represented by Chief Minister Dr. Pramod Sawant has got this money, rest all are suffering.