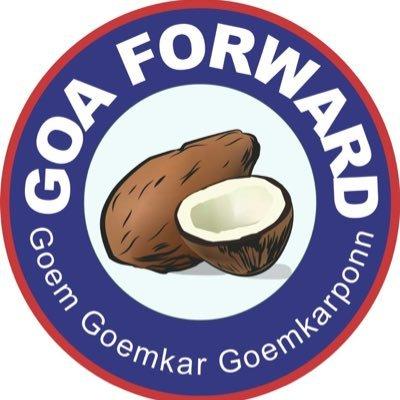 Panaji: Goa Forward Party (GFP)  legislature wing on Sunday resolved to object to the short period session of Goa Legislative Assembly starting from July 28.
GFP President Vijai Sardesai, in a statement released, after the legislature party meeting said that Pramod Sawant-led government wants to hold the upcoming Session only for three days.
"The assembly is a platform for legislators to voice their constituents' views and opinions about matters that concern the wellbeing of the state and the people, in short which concern the future of Goa and Goans," he said.
"This government's plan to curtail the session to 3 days is a diabolical plan to use the assembly to pass a budget so that the BJP gets a carte blanche to go ahead with all its anti-Goa and anti-Goans plans and to also ensure that the voice of the Goans is not heard," Sardesai said.
The Budget session of the Assembly was curtailed on March 30 after COVID-19 outbreak in the state.
"We demand that all the pending LAQs from the last session should be answered by the government, in fact, the entire business planned for that session should be completed as promised at the time of adjourning the House, the budget cannot be passed so peremptorily, just because of their manufactured brute majority in the house," Sardesai said.
He said "the CM spoke a lot about the double-engine of a BJP govt both at the centre and here. But his recent actions prove that both engines have failed. The union budget announcement of Rs 300 cr for our 60th liberation day anniversary celebrations is reportedly still just an announcement."
Sardesai said his party  had filed an RTI with the finance dept on 31st May 2021 seeking details of the receipt of these funds. The RTI was forwarded by the finance dept to information and publicity dept. We have now received a reply saying that fund have not been received till date.
"This 'loot and scoot' government is involved in wholesale and retail 'clearance sales. Mining interests have been sold, Goa's trees, forests and environment has been sold, Goans' heath and lives have been sold, all for the benefit of private players and ruling politicians. So, it is no surprise that now our heritage is being sold," he added.
The GFP President said that "we have now learnt from our sources in Govt that Goa's Fort Aguada Jail is being handed over (which actually means 'sold') to Drishti Marine for a period of 15 years, which period is renewable for a further 15 years."
"Actually, a huge sum of Rs 25 crores has just been spent by the RDA to renovate this heritage monument. This govt has sold it even before it has been inaugurated," he said.
"We demand immediate action and an independent investigation into this 'Heritage Gate Scam'. Of course, once this Sawant-wadi govt is thrown out by the people of Goa, we promise to bring to book all those involved in this scam and all other scams."