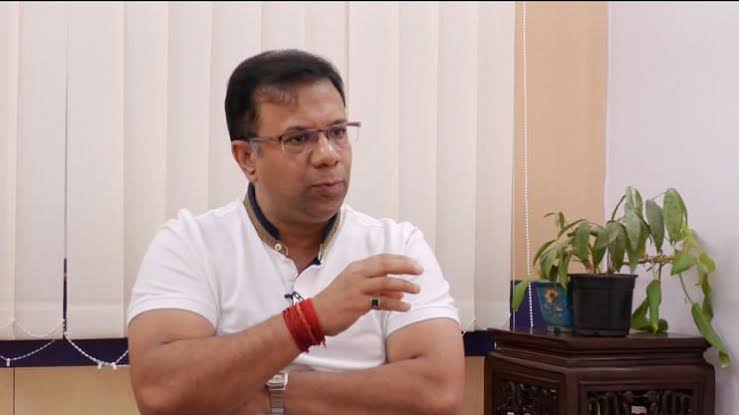 Panaji: Hours after a local political party protested against the recent amendments to Land use Act, State Town and Country Planning Minister Vishwajit Rane has recalled that years ago, similar protest was held opposing five-star hotels.
In a series of tweets and also a post on his verified Facebook profile, Rane has responded to the protests by Revolutionary Goans Party, without naming them.
"As a developing country with progressive governance, we must be aware and practical, because lag will stifle economic growth and progress," Rane said.
He has further added "Years ago, a few NGOs took to the streets to protest the entry of 5 star hotels into the state; today, with our main financial backbone mining being shut, these very hotels are keeping the state's finances afloat through tourism."
The minister said that the Tourism is the main driving force of the state's economy and as such, tourism projects must be encouraged and incentivized.
"As a result, we have decided that the facility of additional Floor Area Ratio (FAR), which is only available to 4 and 5-star hotels, will be extended to 3-star hotels/resorts, which are scattered throughout the state of Goa, facilitating additional accommodation in other parts of the state and generating additional revenue for the state," he said.
Rane said that the State government has already introduced TDR (Transformable Developmental Rights) policy which provides for transferable development rights for posterity and is intended to preserve natural reserves and resources of the State.
"Additionally, Goa being synonymous with Greenery, through our introduction of Green Certification we are committing to upholding the virtues of natural and sustainable living," he said.
Rane said that the State government is here to be open and accessible to the Goans and is willing to listen to new notions and requests from all.
"At the same time it is also important that the government favours reform and plays a big role in improving and progressing the society," he added.
Rane said that TCP department's  decisions and amendments were put forth publicly and are open for 'Objection Suggestion', where positive suggestions from people, will be acknowledged and acted upon.
Rane said that the state government wants to  ensure the best is achieved for the people and the state holistically. "Something that is not in the interest of the state and the people, will not be taken up," he added.