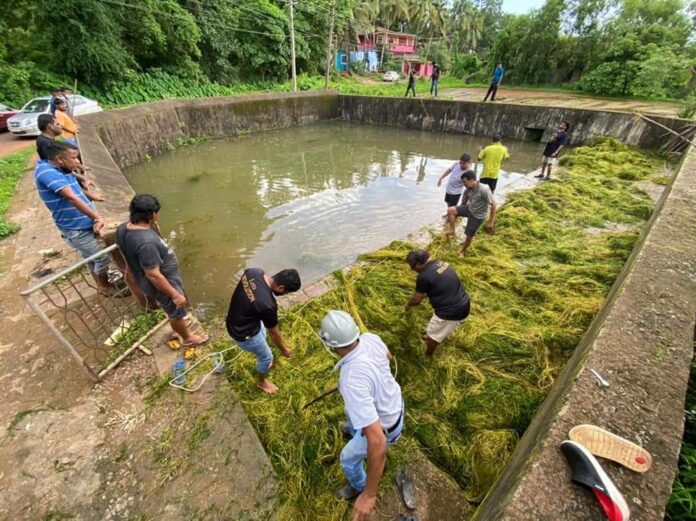 Panaji: Revolutionary Goans team from Saligao took up cleaning and sanitizing of Ganpati Visarja Pond at Donvaddo, Saligao ahead of visarjan.
Revolutionary Goans leader from Saligao, Rohan Kalangutkar pointed that Goa is slowly losing it's natural water resources.
"There is an urgent need to manage and develop water resoruces not only in Saligao but across the state. In spite of being blessed with abundant rainfall, the state experiences water scarcity. Due to increasing population, climate change and pollution the use of surface water resources is reaching the optimum level," said Rohan.
"Our government has failed miserably to protect and preserve our natural resources. At the grassroots level, the panchayat bodies too have neglected the same and this has caused immense damage to our ecosystem. It is time to work towards restoring and preserving the existing water bodies," he added.