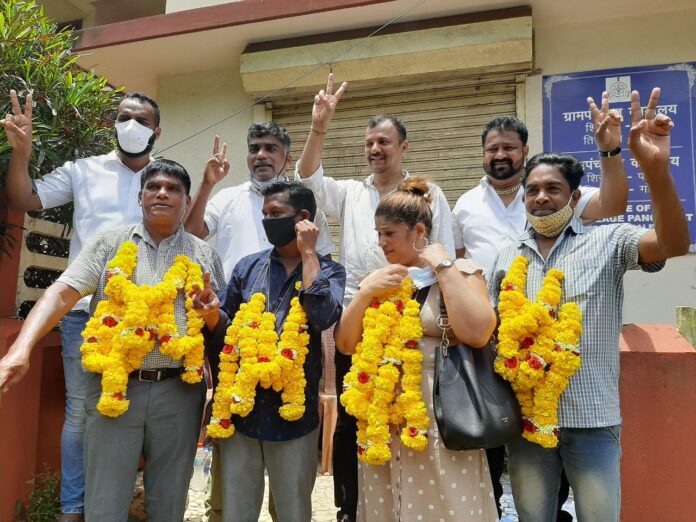 St Andre: First it was no confidence motion outside the Panchayat office and now wait for the appointment of a new Sarpanch, the political drama at Siridao-Palem Panchayat continues.
The Sarpanch of this panchayat was ousted in a no confidence motion, which was held outside the Panchayat building. Sarpanch was backed by St Andre MLA Francis Silveira.
After alleged attempt of robbery, the panchayat building was locked by police. This was on July 30.
Five days down the line, the panchayat body is now waiting for the meeting to be called by Director of Panchayat to elect a new chief.
The panch members, who had met Director of Panchayat, were assured that the meeting will be called on August 09 but till date no such notice has been served.
Sources also stated that there is a move to transfer Panchayat Secretary, who stood firm and held the meeting of No Confidence Motion outside the building.