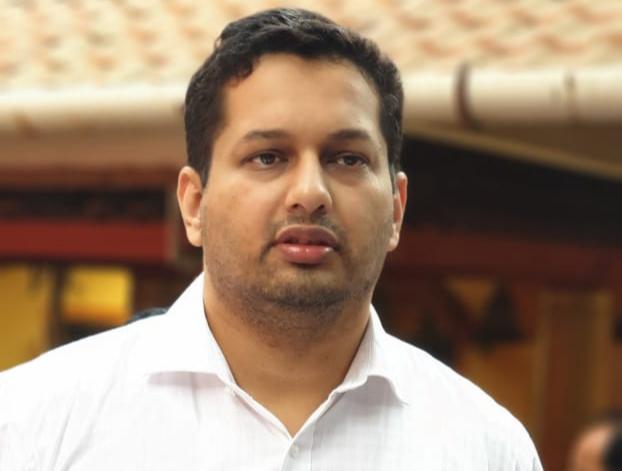 Panaji: Utpal, son of former chief minister Manohar Parrikar, on Wednesday reacted sharply to BJP's decision of inducting ten MLAs from Congress into the party fold.
He said that the commitments made by Manohar Parrikar to the coalition partners should be honoured. "The commitments made by Parrikar to coalition partners when the government was formed should be honoured," he said.
Reacting to the political development, Utpal said "The words like trust and commitment which were core of BJP during Manohar Parrikar's time ceased to exist on March 17 (when he expired)."
He said that the party has taken a different direction after March 17 and only time will tell whether it is a right one. Utpal said that he would be with the old party workers, and continue to be in BJP.
Reacting to the induction of Monserratte, he said that it is for the party workers to react about it. "Monserratte only wont know where he will be in next two years," he said.