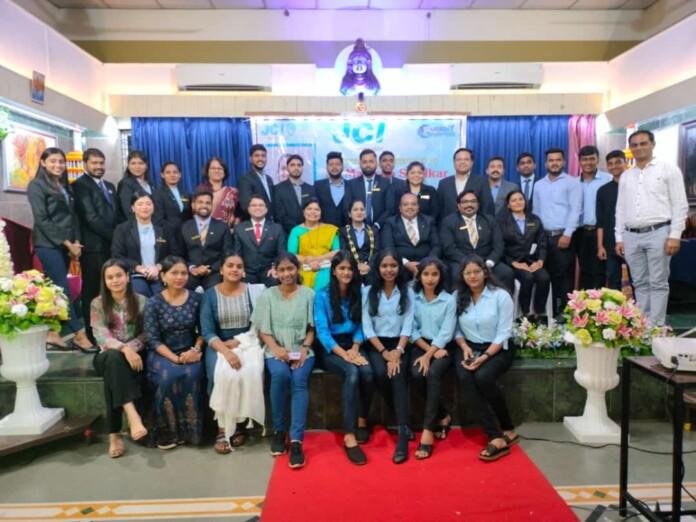 Sankhalim: Senior BJP woman leader Sulakshana Sawant has appealed the people to take benefit of state government's Swayampurna initiative which covers all the facets of our lives.
She was speaking during the Installation ceremony of JCI Sanquelim during which JC Manisha Salelkar took over the baton for the year 2023 from her predecessor JC Chetan Salelkar.
JCI Zone XI President Rajesh Ranjan and Zone Vice President Smitesh Talawadekar were also present on the occasion.
Sawant appealed all the NGOs to help the state government in its outreach programs taking the schemes to the needy and deserving citizens. She said that the concept of Swayampurna does not only covers being self-sufficient but also takes care of the basic necessities like shelter, clean drinking water amongst others.
Addressing the crowd, she also appealed the NGOs to work towards financial literacy amongst the women, which is low in the rural areas of the state.
Sawant said that the various programs of the state and central government needs to be taken to the grassroot level which can be done with the help of non-profit organizations.
During the function, the new Governing Body of JCI Sanquelim was installed while JC Manisha Salelekar took over as the new President of the JCI Sanquelim.
In her speech, Salelkar appealed the government to hand hold JCI Sanquelim to work towards women empowerment in the state through state government schemes.
She said that during the year 2023, the thrust would be work on the lines of 'antoday' and also contribute for the Swayampurna initiative of the state government.
She said that being a woman President, the special focus would be towards women and children.