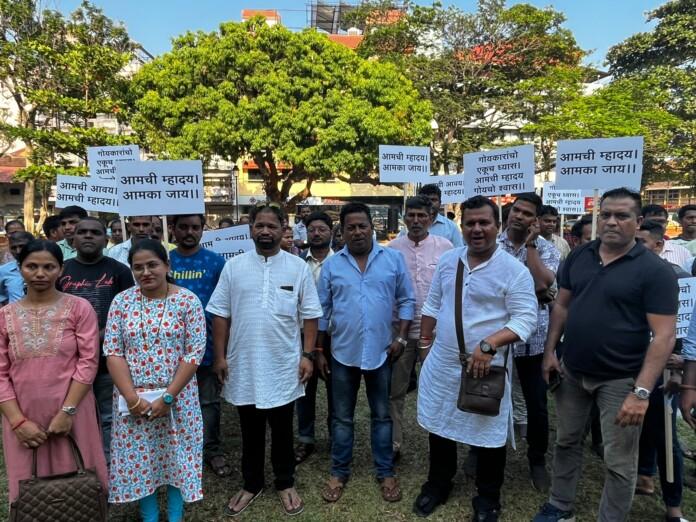 Panaji:  Various NGOs in Goa on Saturday appealed the people of the state to light 'diya' (lamp) at their respective homes on Sunday at 7.30 in solidarity with Mhadei river.
The NGOs under the banner of Save Mhadei Save Goa Front held a press conference in Panaji appealing people to show their solidarity towards saving Mhadei by lighting lamp on Sunday at 7.30 pm.
"People may ask what will happen by lighting the lamp. But we have the history where Mahatma Gandhi lifted fist full of salt and created revolution," said Prajal Sakhardande, a historian and social activist, talking to reporters.
He said that the Front has chalked out various programmes to save Mhadei, including corner meetings across the state.
The citizens in Goa are up in arms against Karnataka for trying to divert Mhadei river by constructing dams on it. The Central government had recently approved Detailed Project Report of two dams – Kalsa and Bhanduri – on Mhadei river in Karnataka.
Social activist and lawyer Hrudaynath Shirodkar said that all the 40 MLAs should also participate in this protest by lighting lamp at their respective homes on Sunday.
Quoting an interview given to Goa News Hub on Hub Encounter, Shirodkar pointed out that State Water Resources Department Minister Subhash Shirodkar had shown willingness to light the lamp in solidarity.
Environmental activist Abhijeet Prabhudesai said that the entire attempt to divert water in Karnataka was to suffice the requirement of the coal and power plants, which are operated by giants like Jindal, Adani and Vedanta.
He said that Karnataka government wants to convert entire Bellari belt into Power and Steel Plant corridor and water is required as a raw material for the purpose.
Other activists including Fr Mousinho Ataide, Patricia Pinto, Mahesh Mhambre, Anthony D'Silva, Tanoj Adwalpalkar, Jack Sukhija, Ana Gracias and others were also present for the press conference.