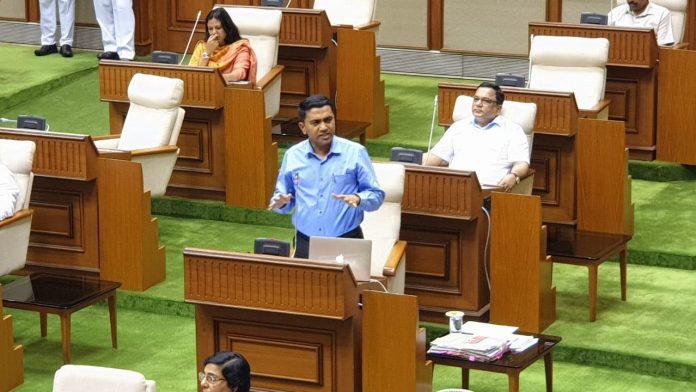 Panaji: Goa chief minister Pramod Sawant on Wednesday told the House that the government is working on creating more employment opportunities by attracting investment in the private sector.
Sawant that the government sector already employs around 55,000 work force and there is limitation for increasing the strength by more numbers. In this situation, he said, the government is banking on more investment in the industrial sector resulting in employment generation for local population.
Chief minister was replying to the motion of Thanks to the address of Goa Governor Mridula Sinha to the State Legislative assembly.
Sawant said that 35 per cent of state's economy is dependent on industrial sector, but there has been lull in the investment due to various reasons. "We have decided to attract more investment through state run Investment Promotion Board (IPB) so that newer employment opportunities are created," he said.
The chief minister, who also holds Education Portfolio, said that "few courses in Goa University needs to be revisited as they have stopped providing vertical mobility to the students."
"By next academic year, we need to change such courses which does not give verticle mobility to the students," he said adding that "skill development would be given a priority so that the students become employable in various sectors."