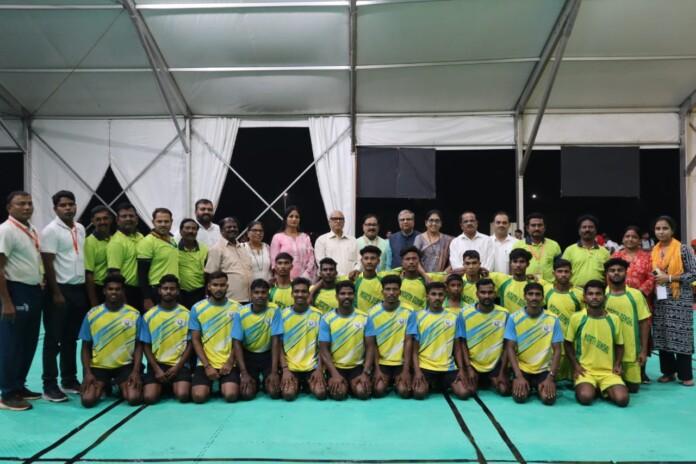 Margao: The Modern kho-kho Association Goa is proud to unveil their grand spectacle of the 10th National Modern Kho-Kho Championship, set to captivate sports enthusiasts across the nation. Organized with precision and passion, this championship promises thrilling matches and showcases the prowess of both men and women in the exhilarating game of modern kho-kho.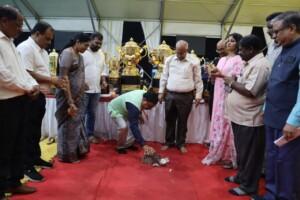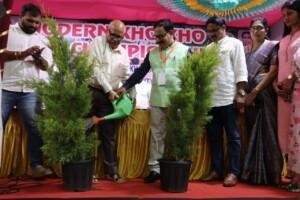 In collaboration with the esteemed Sports Authority of Goa, whose invaluable assistance ensures the seamless execution of this sporting extravaganza, the championship is endorsed by the Modern Ho Kho Federation, India.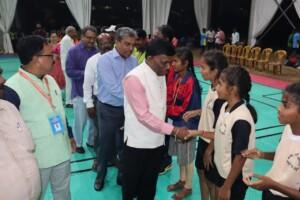 The championship is scheduled to unfold at outside PJ Nehru Stadium Fatorda, welcoming players, supporters, and kho-kho enthusiasts from 17th Nov to 19th N0v'23.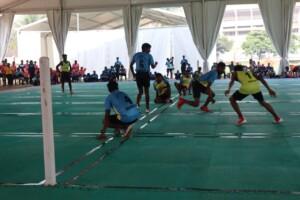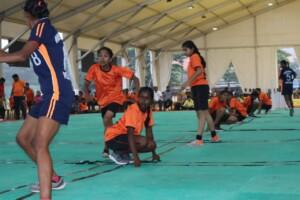 The Inauguration of the Championship was held on 17th Nov 2023 at 6.00pm at Fatorda ground near swimming pool.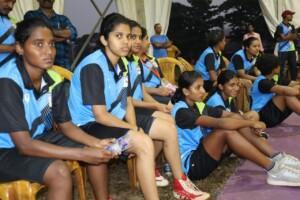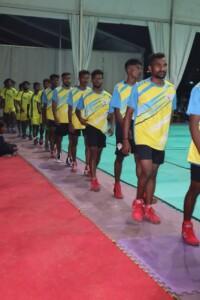 The Inaugural held at the hands of Social Welfare Minister Subhash Phal Dessai in presence of Speaker Ramesh Tawadkar, Margao MLA Digamber Kamat, Damodar Shirodkar, Chairperson at Margao Municipal Council, Survarna Prabhu Tendulkar President at South Goa Zilla Panchayat and others.
This event not only celebrates the spirit of competition but also serves as a platform for fostering camaraderie and promoting the rich heritage of modern kho-kho. With the backing of key sporting authorities, we anticipate a championship that will leave a lasting impact on the kho-kho landscape.