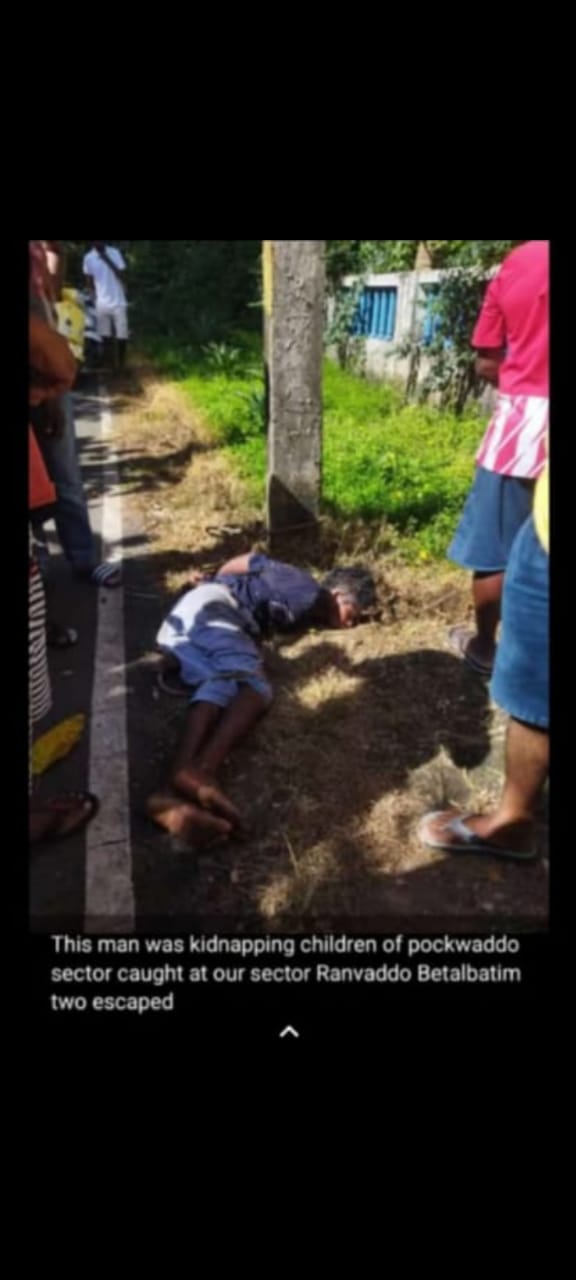 Betalbhatim: The true story behind the mob attacking a man at Betalbhatim confusing him as a child lifter is surprising.
The man who is seen in the video is actually living at Betalbhatim itself. He is working on fishing trawler.
Police said that the mob began assaulting him after few women raised an alarm. He had missed the way and had trespassed into someone's property.
There are no arrests made in this case.