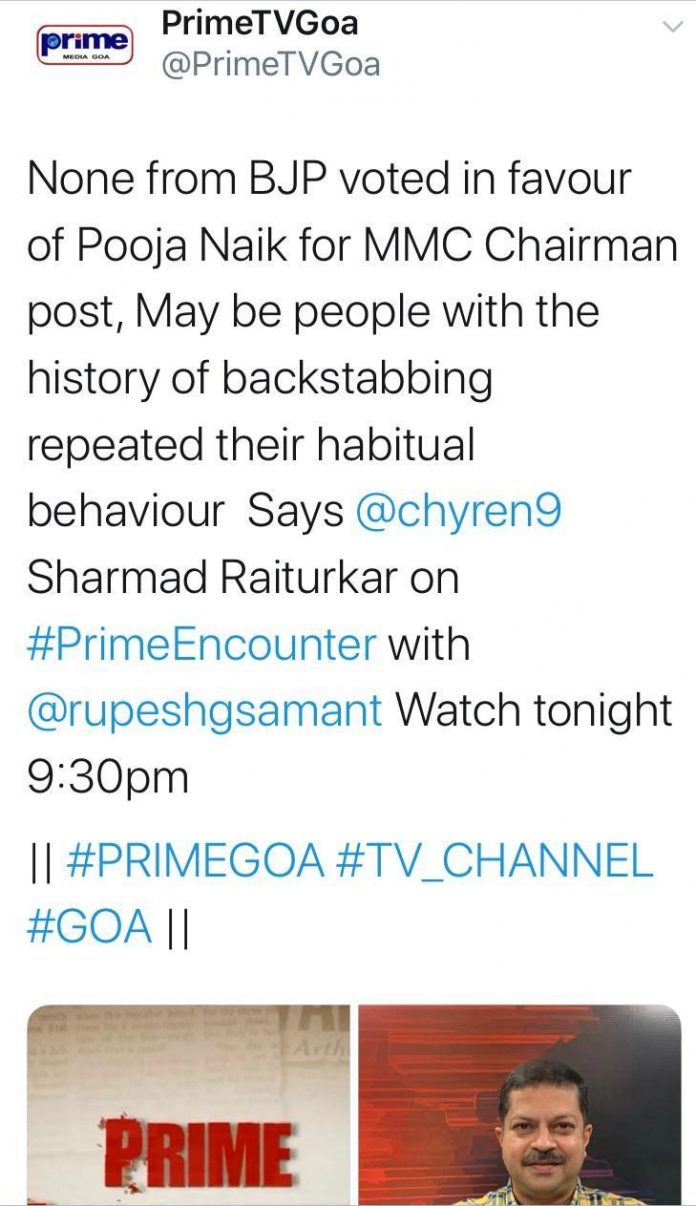 Panaji: Even as Vijai Sardesai-supported group managed to win the elections for the post of Margao Municipal Council Chairperson, senior BJP leader Sharmad Raiturcar has said that the rumours are rife that switch over by a councilor giving lead to the rival group could be handiwork of a "habitual backstabber".
Raiturcar was speaking on Prime Tv's program 'Prime Encounter Daily' hosted by Rupesh Samant. The program would be aired on Monday at 9 p.m.
The BJP leader has ruled out that he rendered support to Sardesai-led panel to get Pooja Naik elected as the Chairperson.
"No one knows who voted for other side. People are speaking that the habitual backstabber who even did not spared Manohar Parrikar repeated his old habit again. It may have happened," Raiturcar said.
He said that BJP counselors stuck to their stand till the last and their action of walking out from the meeting protesting against failure to follow procedure while passing resolution to install Dr Jack Sequeira's stand was in line with the party decision.
BJP has not aligned with Congress or Goa Forward. Both the parties are rival to us, he said.