Panaji: Information and Technology Minister Rohan A Khaunte on Saturday interacted with the beneficiaries of "Gramin Mitra" scheme launched by his department providing government services at the doorstep.
The scheme which is jointly implemented by Goa's IT department and union government's initiative of Common Service Centre (CSC) was launched by chief minister Pramod Sawant last month at Raj Bhavan, Dona Paula.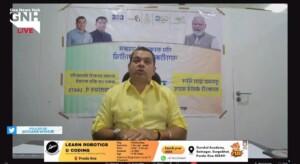 Addressing Gramin mitra and the beneficiaries of this scheme through video conferencing on Saturday, Khaunte said that this scheme has helped to bridge digital divide between rural and urban Goa.
He said that the team of "motivated gramin mitras" are spearheading this scheme, which is on lines with the vision of Prime Minister Narendra Modi.
Khaunte said that Goa has become the first state to implement this flagship scheme, that provides the state and central government services at their door step.
He said that the scheme has also provided employment to the youth across Goa, who are supported by the state government by providing them the easy-loan up to Rs two lakh through state-run Economic Development Corporation.
Khaunte said that the aim of introducing this scheme is to ensure that the physical visit to the government offices by the citizens should stop. He sid that the more services would also be added to this service soon.
"The schemes like Jeevan Pramaan and pension scheme would also be added to the scheme," he said.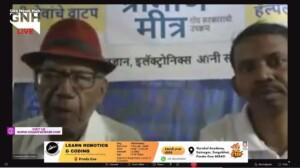 The minister said that the government is toying up with the idea of empanelling "motorcycle pilots" (two-wheeler taxis) as a brand ambassadors of this scheme.
During the discussion with the minister, various beneficiaries narrated their good experiences with gramin mitra.