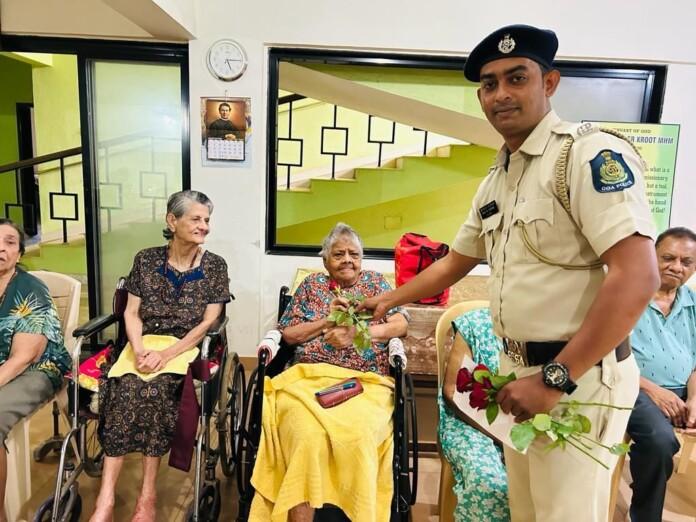 In view of recent project launched by respected DGP Goa Shri. Jaspal Singh, IPS "Walking the beat", staff of Mapusa , Colvale and Anjuna police station while performing the foot patrolling in their respective beat area on the occasion of Republic day visited the senior citizens houses, wishing them "Happy Republic day " and presented them with greeting cards, flowers and sweets.
SDPO Mapusa Shri. Jivba Dalvi informed that the houses of Senior Citizens are periodically visited by the staff to get smile on the faces of senior citizens and make them to feel secure that Goa Police are with them always.
Such visits of staff are always been appreciated by Senior Citizens and the staff are being welcomed by them with smile.
Further SDPO Mapusa informed that beat staff of Mapusa, Anjuna and Colvale Police Station visits senior citizens houses on every festival such as Independence Day, Ganesh Chaturthi, Diwali, Christmas, Liberation day and now on Republic Day.
Such visit will be continued in future in order to build good relation between the police and senior citizens.
Mapuca Sub Division is perceiving Slogan of Respected DGP Goa Jaspal Sing IPS that
""Goa Police are with senior citizens all the time.
An initiative to reach out to Senior Citizens ".