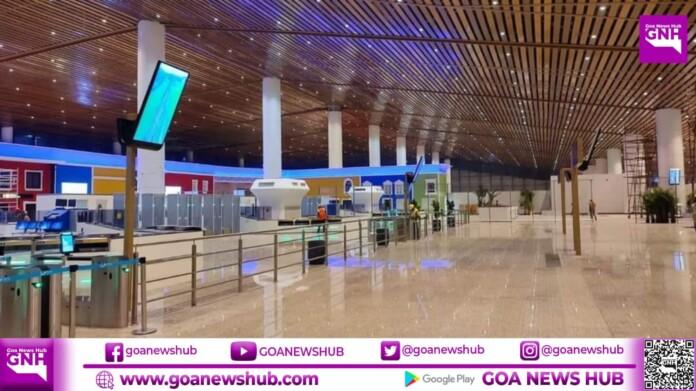 Panaji: With the first flight expected to be landing at Manohar International Airport (MIA)) in North Goa, Goa government has said that the locals would get priority to run their Taxi on the Airport.
State Tourism Minister Rohan Khaunte met the Taxi operators in Panaji, who were apprehensive about priority to them in the Taxi service at the newly inaugurated Airport.
Prime Minister Narendra Modi had launched the Manohar International Airport on December 11 in North Goa.
Khaunte said that when Taxi counters start at MIA, the priority would be given to the Taxi operators from Pernem taluka. The Airport is located in Pernem taluka.
The Tourism Minister said that the state government will ensure that the business of the Airport goes to the people from Pernem taluka first.
Khaunte said that the Taxi counter would be started at MIA while state government is also working towards designing a Taxi App.
"The first flight is arriving at the Airport on January 05. We don't want wrong impression to be created amongst the passengers," he said.