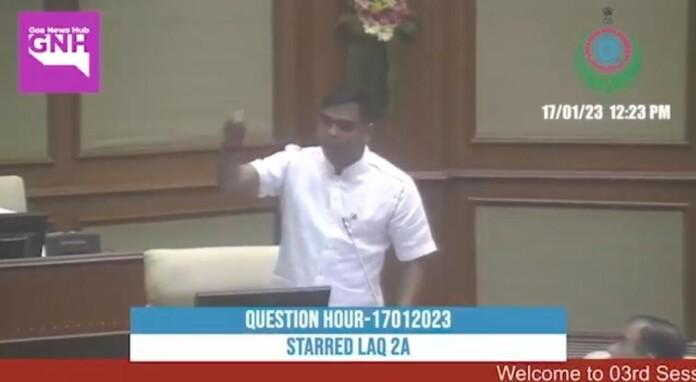 Panaji: MGP MLA Jit Arolkar on Tuesday feared "Kantara" like situation to arise in the villages near recently commissioned Manohar International Airport in North Goa, if  union government fails to hand over the land of the tribals to them.
Arolkar was speaking while participating in the discussion on the floor of the House during ongoing Winter Session of the Legislative Assembly.
The MLA, representing Mandrem Assembly constituency, said that the people who had lost their land for the Manohar International Airport, also known as Mopa Airport project,  are yet to get the alternate land.
He said that Dhangar community (tribals) were sanctioned 36,000 square metres of the land near the Airport project of which only 11,200 square metres is allotted to them.
He pointed out that in rest of the area (out of 36,000 square metres), there is a land where Dhangar community performs religious rituals.
"That area is not part of the Airport and is still with the Civil Aviation Ministry. I appeal the state government to hand over the land to these Dhangars or else there will be Kantara part two happening there," he said referring to the Rishabh Shetty helmer movie.
The MLAs including that from the ruling benches on Tuesday cornered state chief minister Pramod Sawant over employment to the locals at the newly commissioned facility.
Pernem MLA Pravin Arlekar, who belongs to the BJP, said that hardly any locals have been employed at this facility. "Even if they are employed, they are occupying low scale jobs," he said.
Arlekar also pointed out that those youth who were trained at Aviation Skill Development Centre at Mopa are currently jobless at home.
Responding to the allegations, the chief minister said that there are 2,263 persons employed at this facility of which 1,301 are from local Pernem taluka.
He said that those who have been trained through the skilling centre will be given jobs in future.