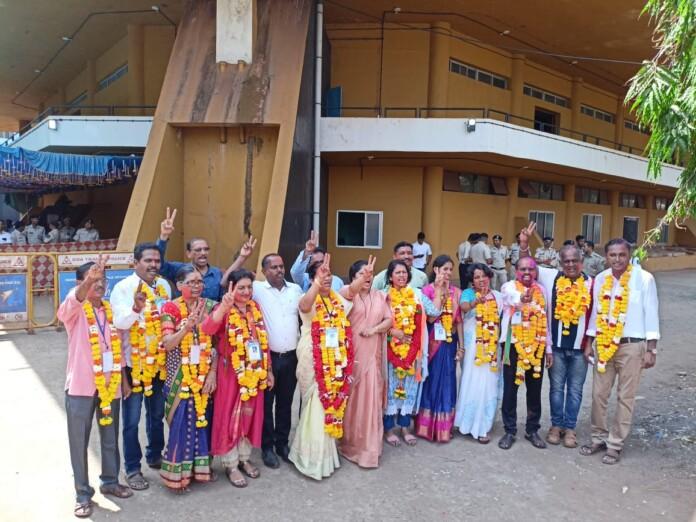 Sankhalim: Chief Minister Dr Pramod Sawant and his team of Sankhalim BJP created a history by winning on almost all the seats in the results that were announced on Sunday.
Except for Pravin Blagan, who had given his support for non-BJP Together for Sankhalim panel, all the councilors backed by the saffron outfit won the polls. This is a major electoral boost for the chief minister, who was considered to be having lesser hold on the civic body. Together for Sankhalim panel lost almost everywhere with its leader Dharmesh Saglani too losing the battle to BJP's Rashmi Desai.
The winning candidates in this municipal council includes Yeshwant Madkar, Nikita Naik, Siddhi Porob, Rashmi Dessai, Praveen Blagan (unopposed), Vinanti Parsekar, Brahmanand Dessai, Riaz Khan (unopposed), Anand Kanekar, Dayand Boryekar, Deepa Jalmi and Anjana Kamat.
After the results were announced, BJP held the victory rally in the town led by Sulakshana Sawant. Hundreds of BJP workers participated in the rally.