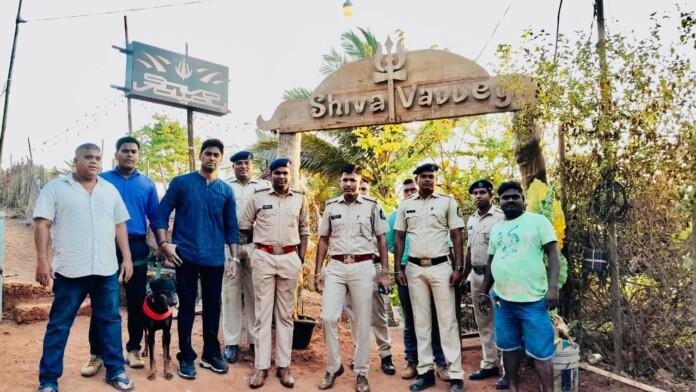 Anjuna Police today under the supervision of SDPO Mapusa Jivba Dalvi raided Shiva Valley restaurant today.
As per SDPO Mapusa Jivba Dalvi in continuation to investigation of NDPS case wherein Anjuna Police Station has arrested one Mr. Suraj s/o Prasad Todi, age 29 yrs N/o Bangalore Karnataka and Mr. Kalidas @ Kali Naik s/o Madhukar Naik, r/o Anjuna, both accused were thoroughly interrogated.
During the custodial interrogation accused disclosed that drugs activities are going on at Shiva Valley restaurant at Anjuna. Accordingly search warrant was obtained, formed team comprising of Scientific Assistant, Dog Squad aand staff of Anjuna Police Station and the premises was raided today. During the raid many incriminating material was seized for forensic examination which is suspected to be having traces of drugs.
SDPO Mapusa Jivba Dalvi stated that seized article will be send for chemical analysis to find out any drugs is detected and base on the Scientific report action will be taken against the owner and Manager of the said restaurant.
Team was headed by pi Prashal Dessai , Scientific Assistant, PSI Sahil Warang and staf of Anjuna Police Station.